World War Two Action Pictures from 2007 - 2010
This first series features my "Diorama Drape" Terrain System that allows me to quickly create a natural looking play environment.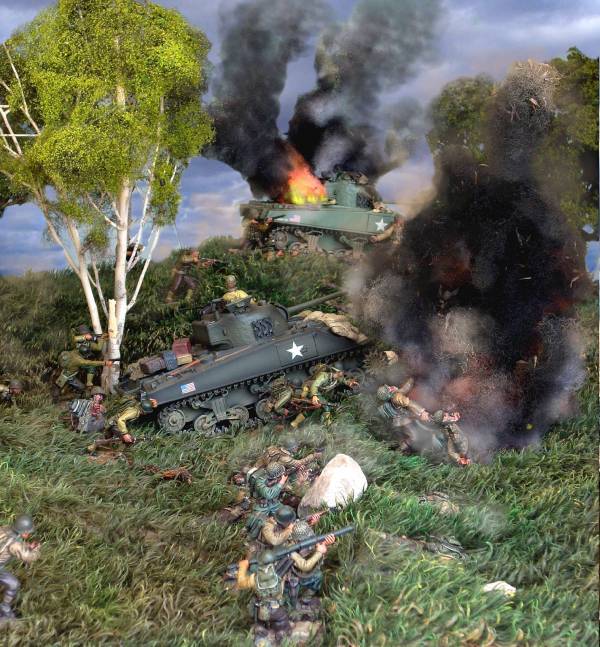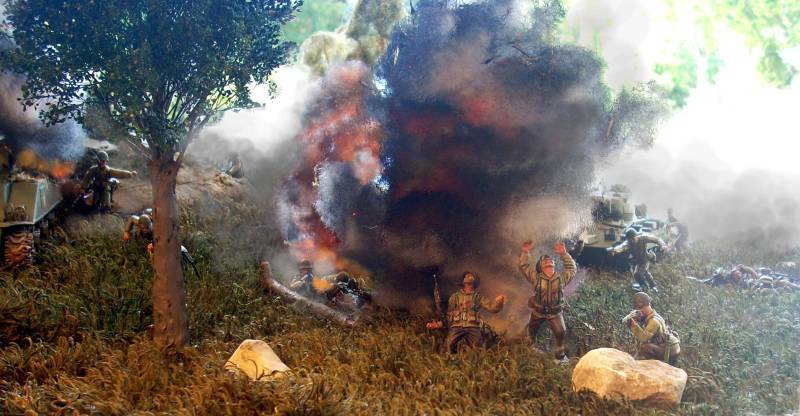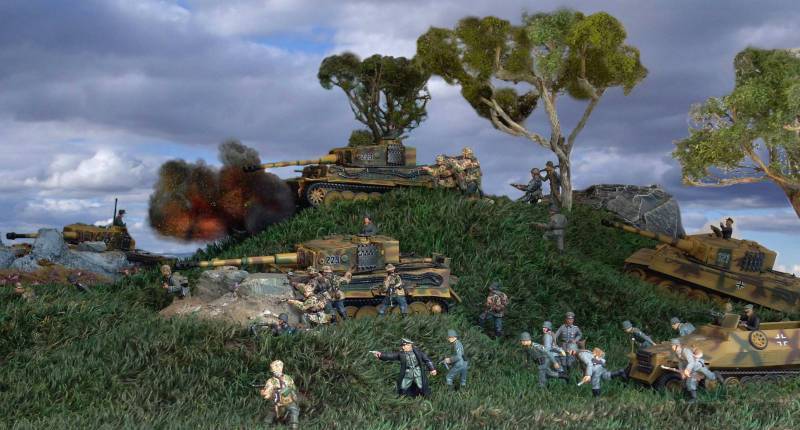 I do love all the buildings that are available on the market these days. Most of these can be obtained from The Hobby Bunker.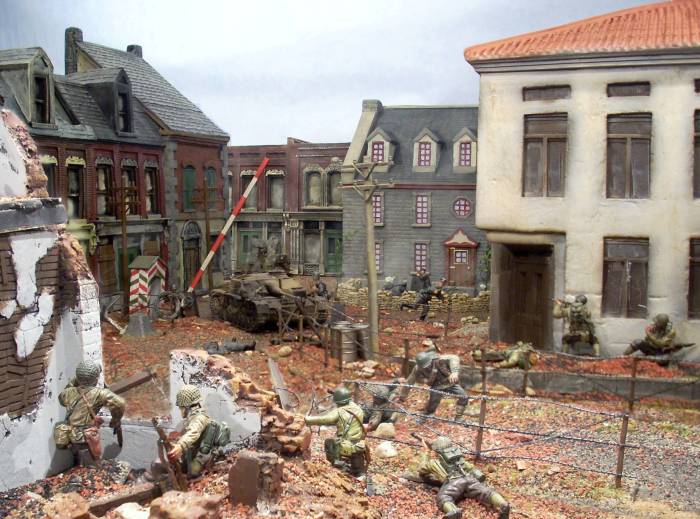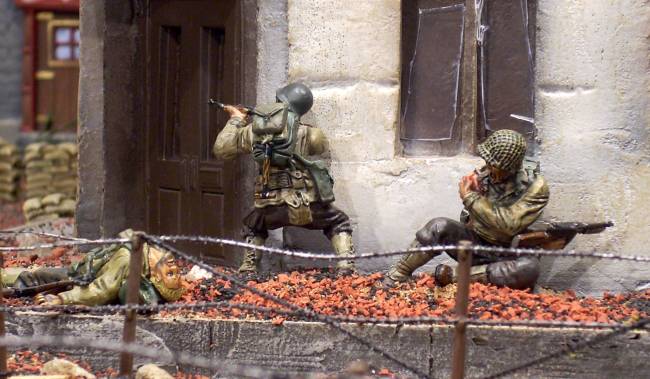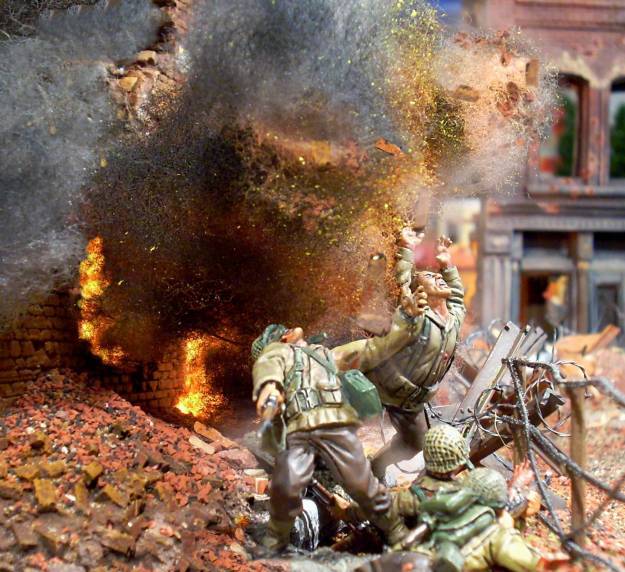 I think this picture is one of my all time favorites. Everything worked!.
7/30/08
It's fun to take old photos and use some of the digital tools out there to give them new life.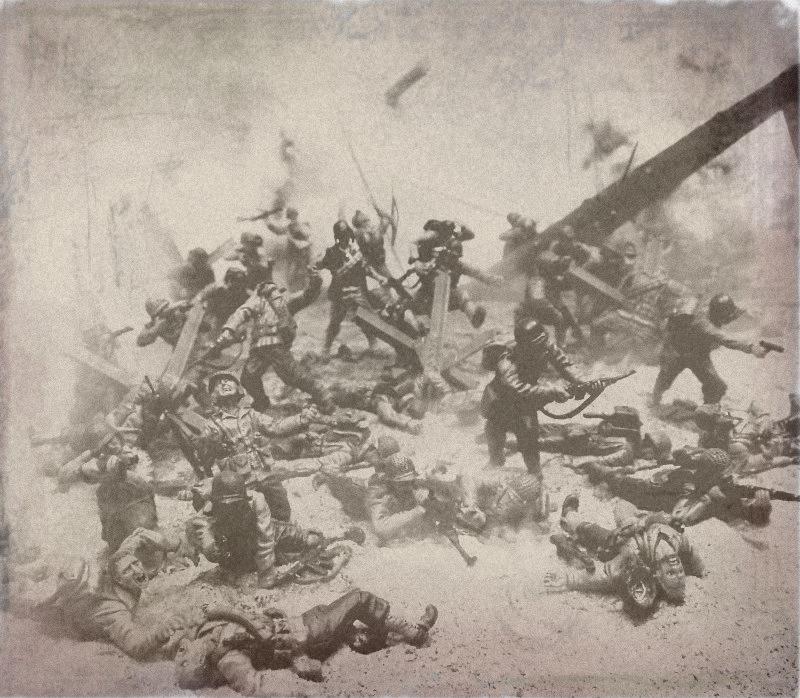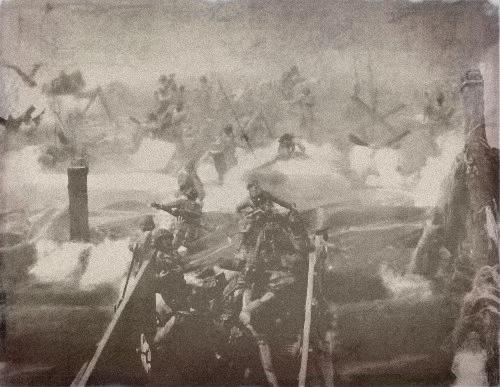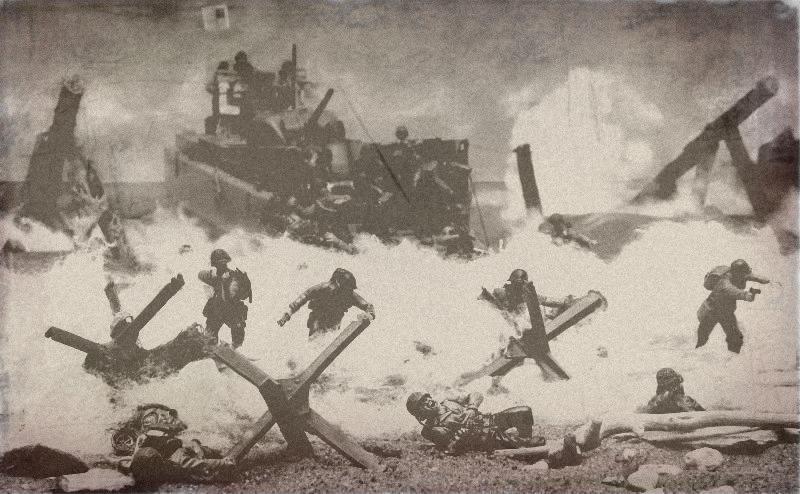 Nobody does plastic WW2 like Conte.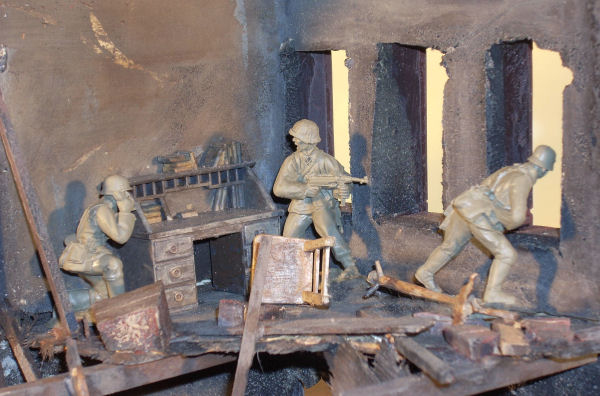 I picked up this great destroyed building at OTSN. My hat is off to it's creator...Charles Moore.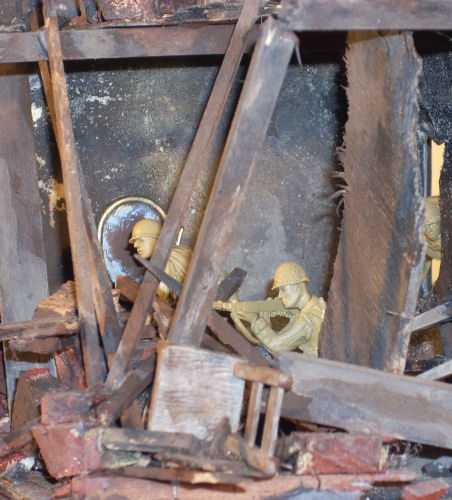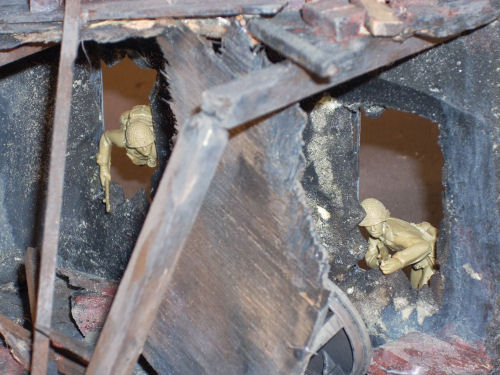 Now that's how I always envisioned the "House Cleaning" series.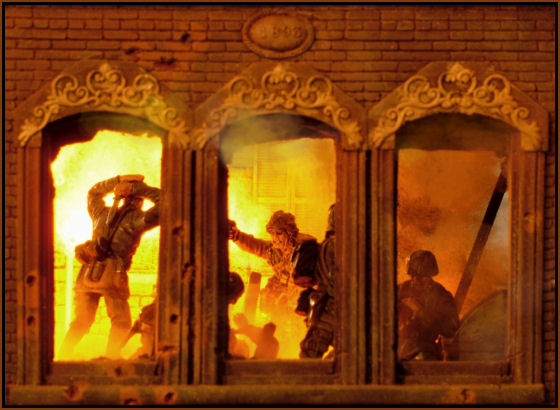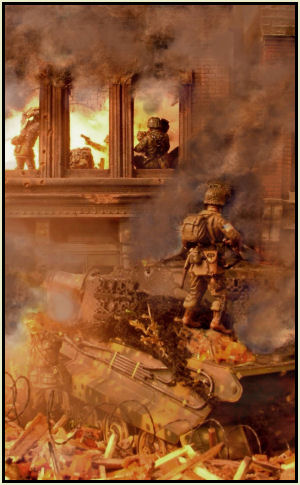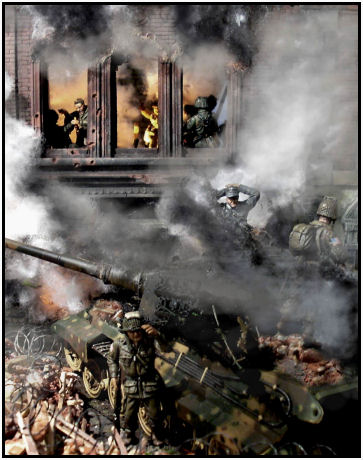 Here are some conveted plastic GIs that I painted up.