9/4/07
Keep scrolling down for pictures of the soon to be released Immortals in close combat with the Spartans!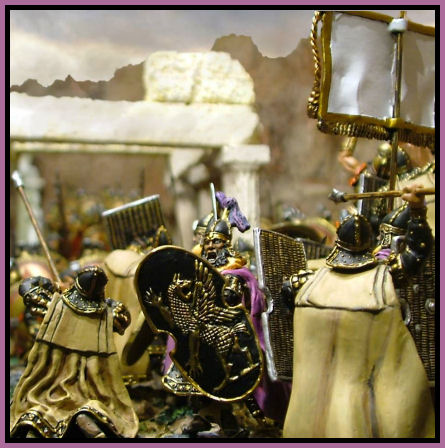 8/30/07
I got my hot little hands on the first batch of Immortal Sets and on the next batch of the metal Vikings! There should be some interesting pictures posted this weekend. Keep checking.
And just in case you forgot...No one does the Civil War like Conte!
We Shall Meet Them at the Hot Gates...
Enter the Immortals!!!
Check out the Persian Officer's shield...and the awesome flag!
The Unstoppable Spartan Phalanx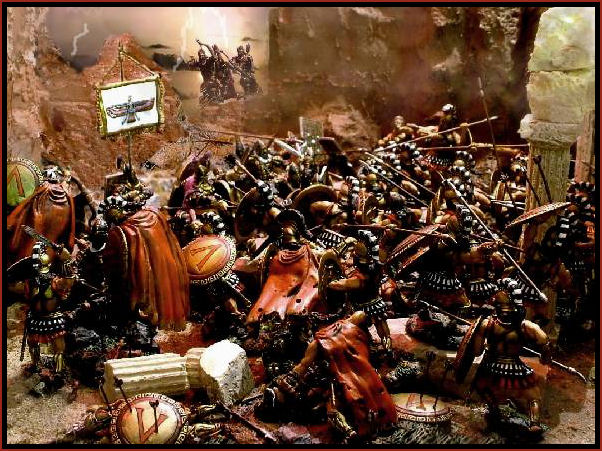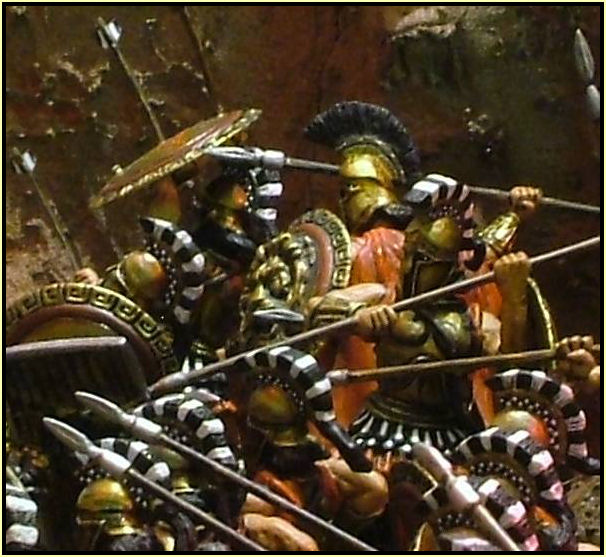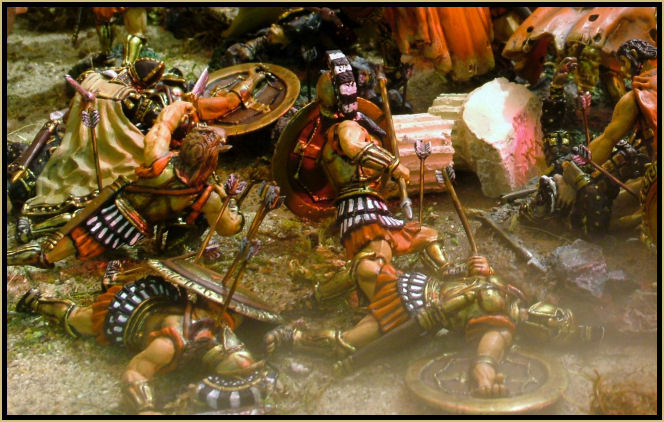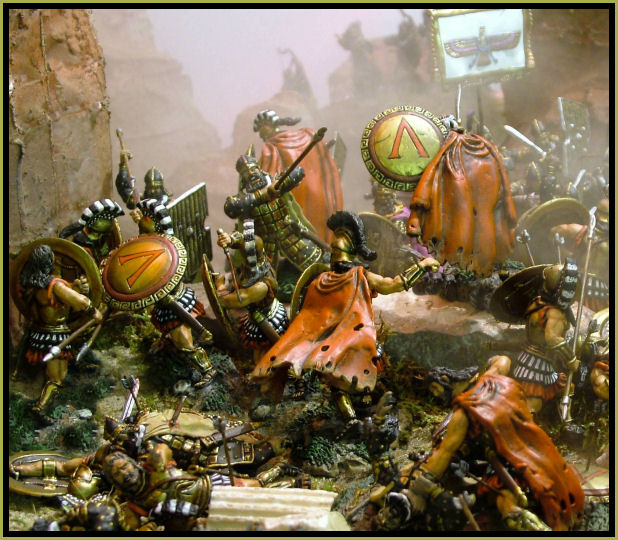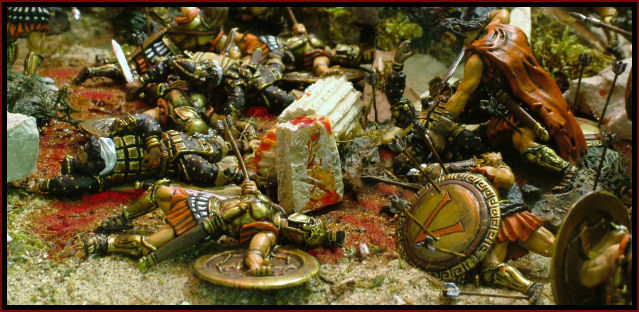 8/18/06 and 8/19/07
Painted Metal Vikings!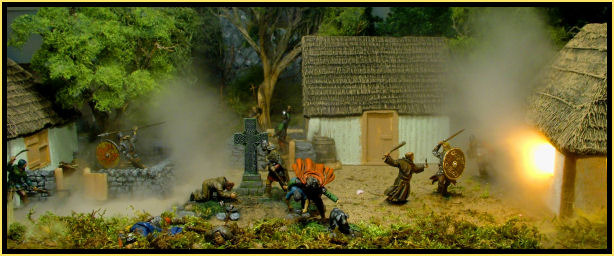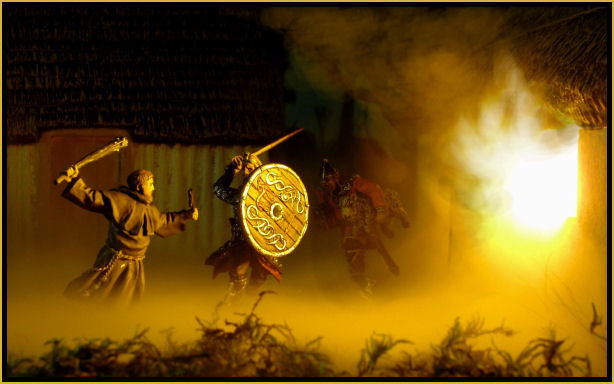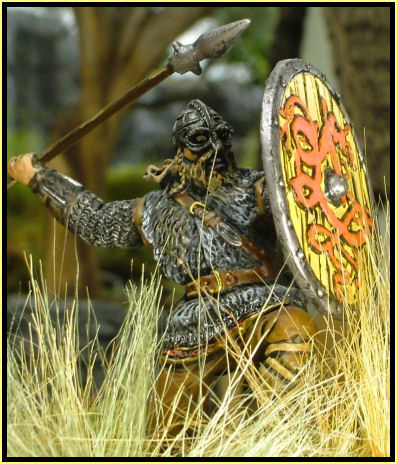 8/17/07
Well, I think I'm back. I had my prostate removed and have been laid up for a while, but everything is looking good and I now have about a month to 'recover'. By sheer coincidence it is the month leading up to OTSN...so there should be interesting things to 'work' with. I've had the first batch of the painted metal Viking Raid figures for about a month, but am only now able to begin playing with them. Here's a first shot.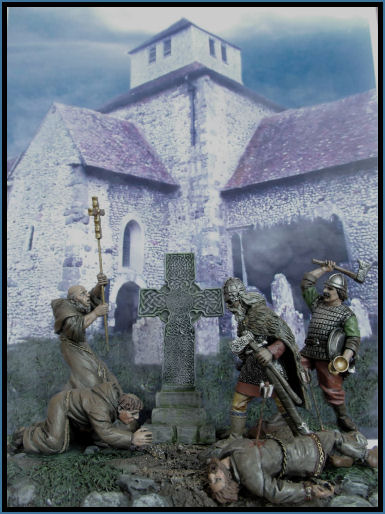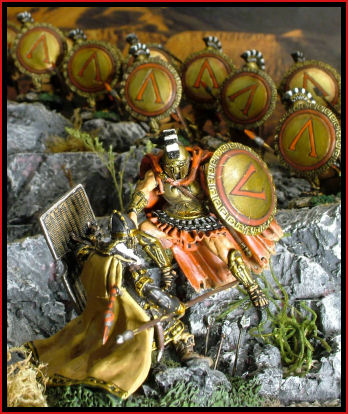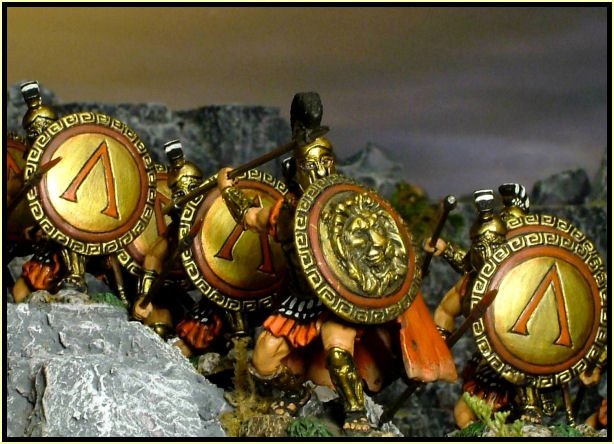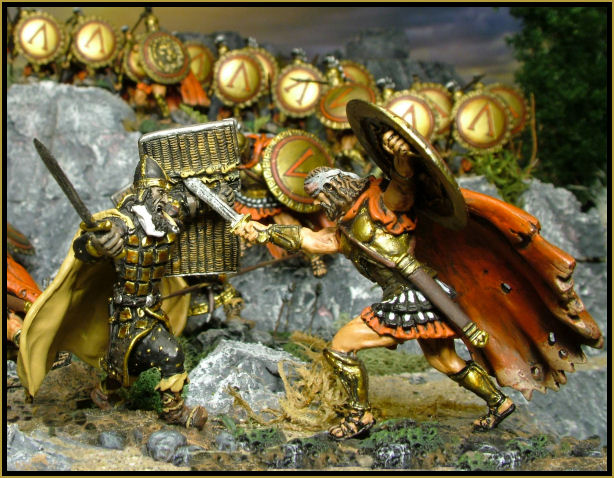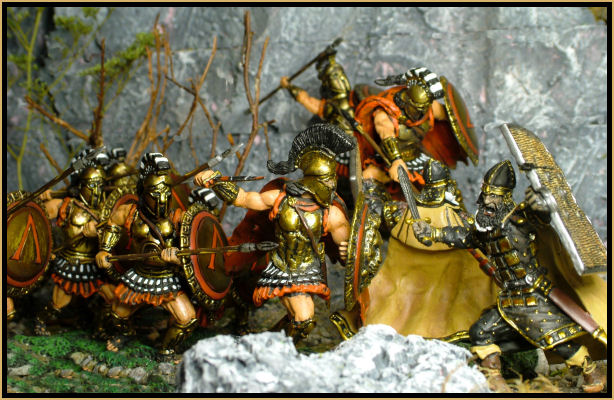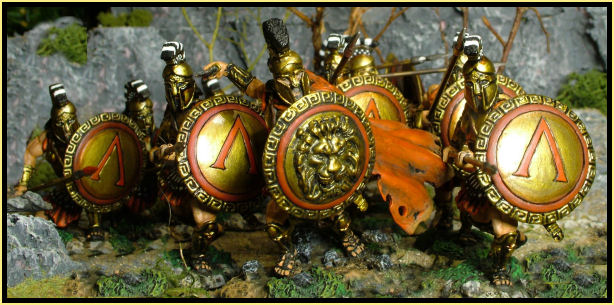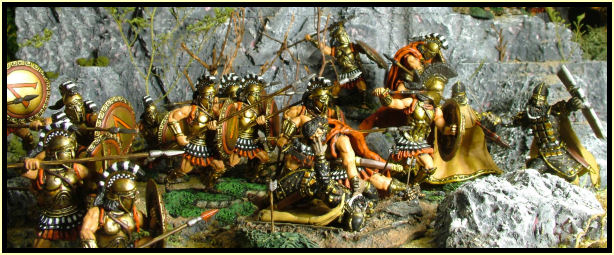 Important News!
We received a restock of the Beach Obstacles and Landing Craft we needed for the Bloody Omaha playsets. Back Orders have been filled and as of now, Bloody Omaha Playsets 1 and 2 are in stock and ready to ship!
Also...limited quantities of "The Adventures of the Foreign Legion" and Zulu 3, "The Last Redoubt", have arrived. Go to the Online Store to order. Restocks of many of the other older playsets are scheduled as well. I'll try to keep you up to date about what comes back into stock...but the front page of the Online Store is your best source of "In Stock" information.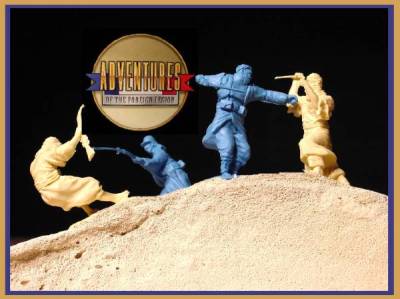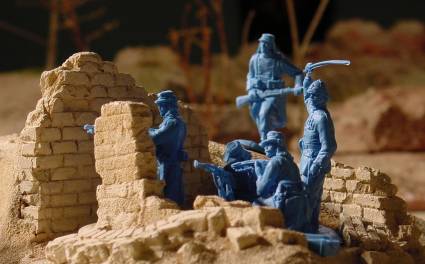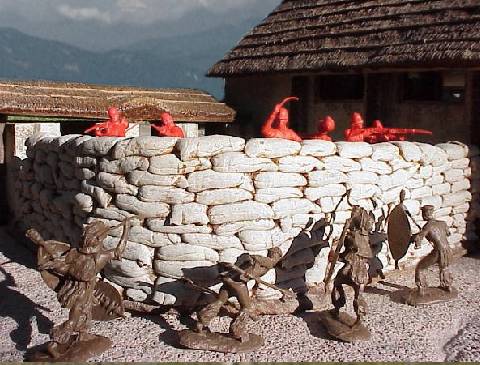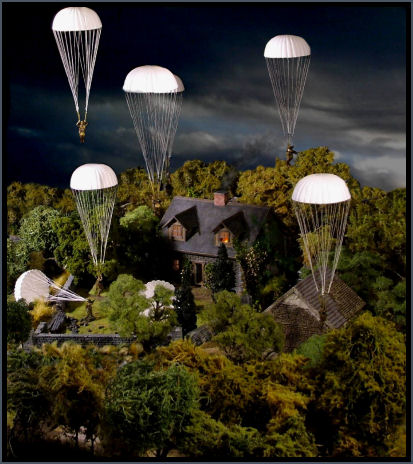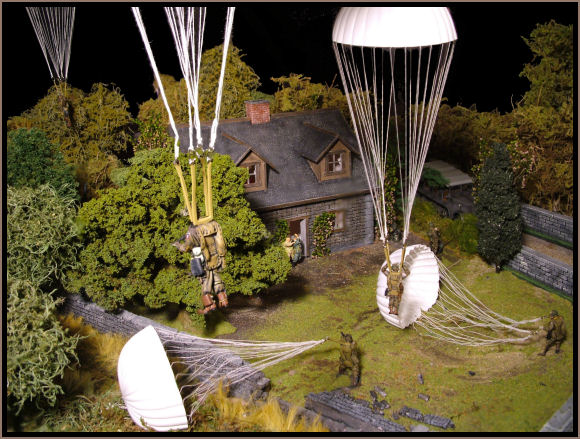 Conte paratroopers and SS figures with a Mike O'Donnell farmhouse.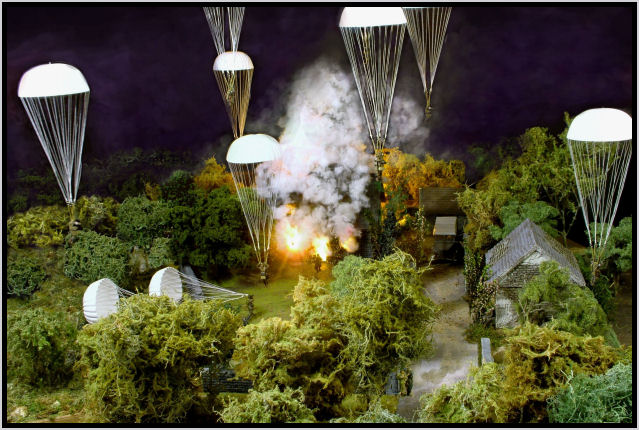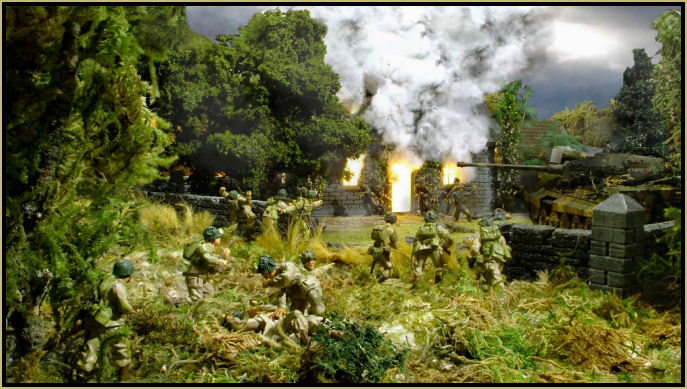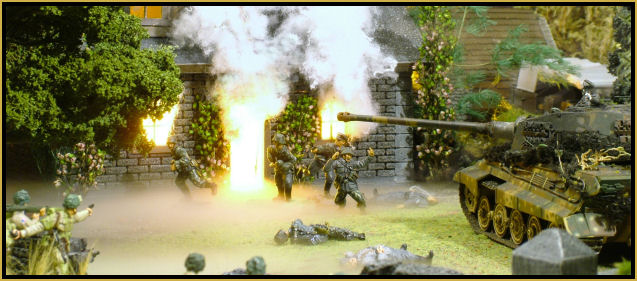 This look familiar to anyone? I love it when I can bring my favorite movies to life.
Now Don't get too excited...Conte is not coming out with a "Horse Soldiers" Series. This is a set up I made using existing Conte figures and some Hobbyist created buildings to bring my favorite scene from the movie to life.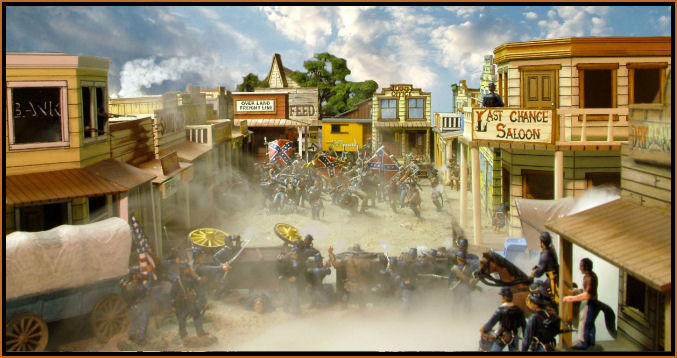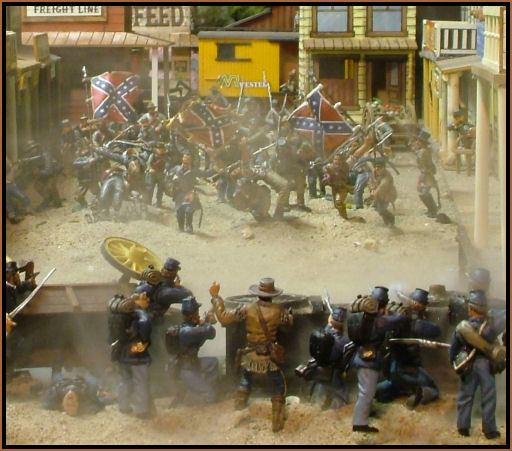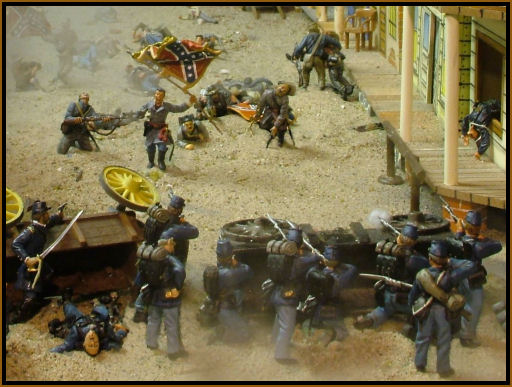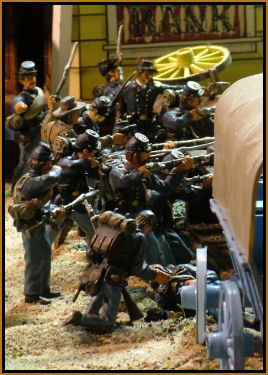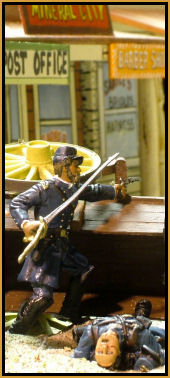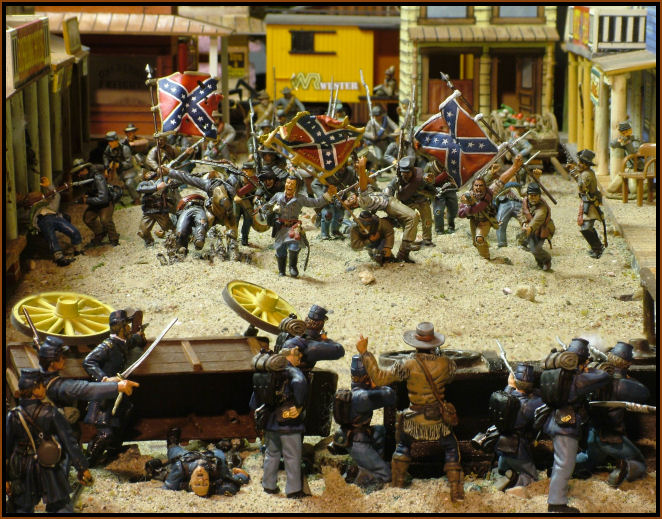 Attention Plastic Collectors!
What colors of unpainted plastic would you like to see our upcoming Spartans & Persian Immortals in???

For Spartans, we like (a) red/scarlet, (b) bronze and (c) gold.

For Immortals, we like (a) silver, (b) black or a dark gray (so the detail won't be lost), (c) a night blood (sort of a dark redddish brown) as described by the ancients, and (d) a tan/yellow color.

Please let us know what you'd like to see....if you think a better color choice than those listed above is appropriate, let us know. We've considered purple for the Persians but think this color is best left to Roman Emperors and to the artist formerly known as Prince.

What do you think??? Thanks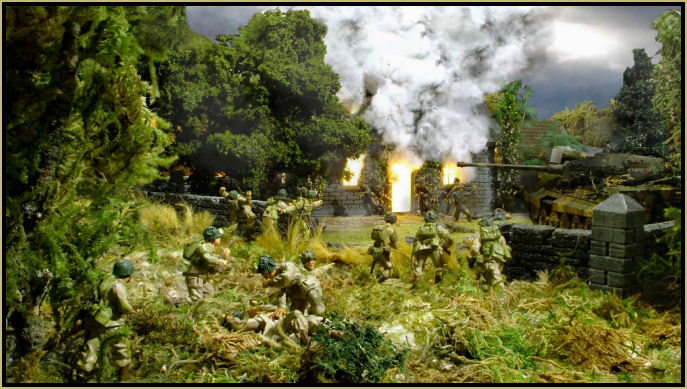 I've been wanting to make some hedgerows for years. I finally put in some time and I'm pretty pleased with how they turned out.
I've also wanted a few "Battle Damaged" tanks. This 21st Century King Tiger got dropped last fall at OTSN. So I put on my pyromaniac hat and had some fun with it. Note that the tank commander did not make it out. Black ooze and bones.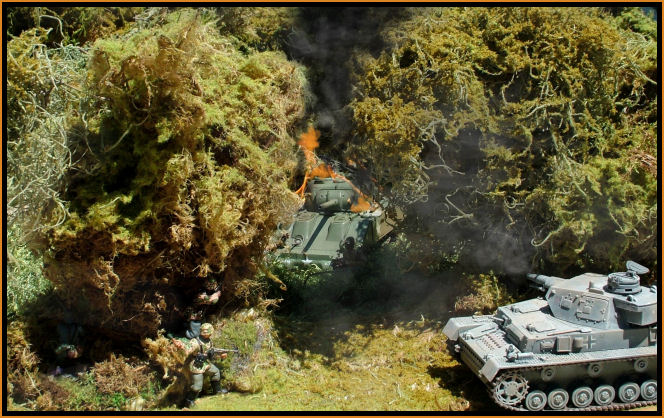 "You just can't please 'em..."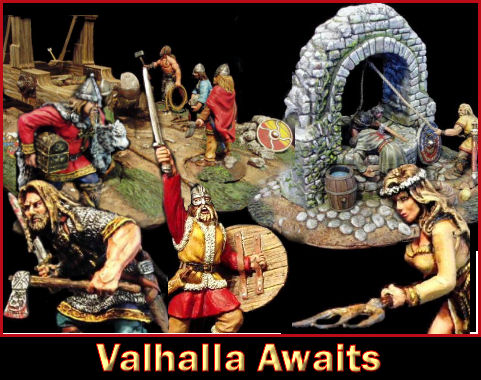 A new Preorder page for the new Viking Range has been posted. Click on the picture.
5/16/07
A Busted Souvenir Hunter.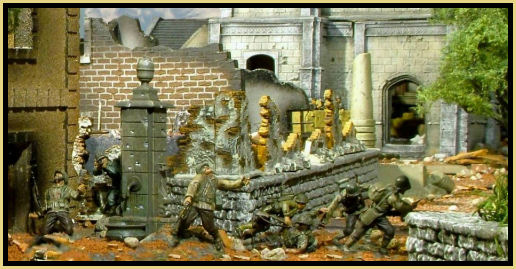 Hmmm...That foreground might work for the Civil War...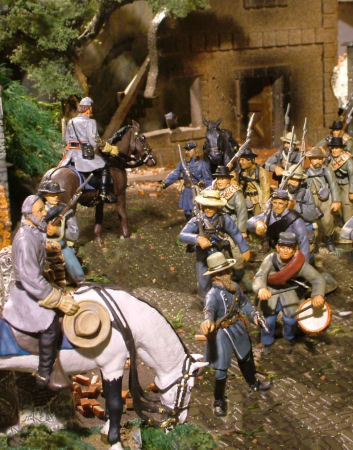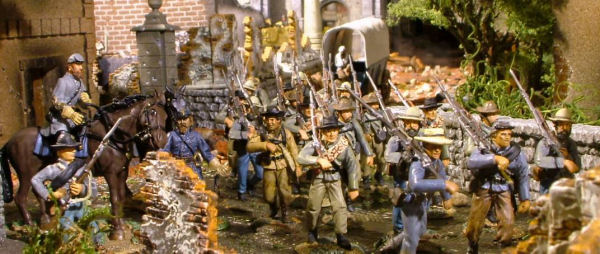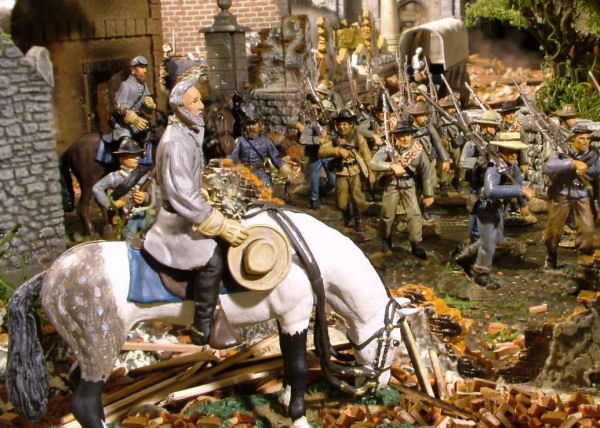 5/8/07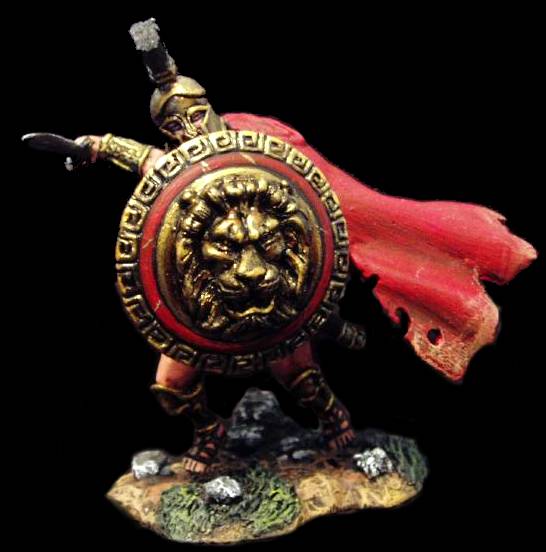 I love this pose of Leonidas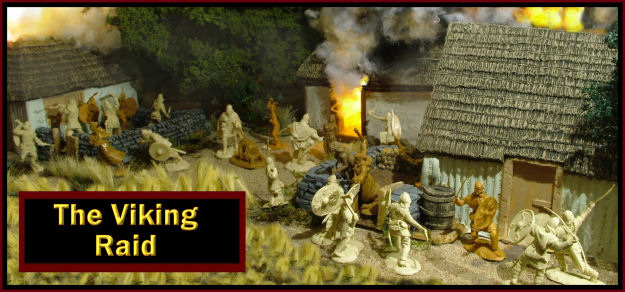 Man...am I ever backed up on the photography. I recently received a few of the sample figures in polyurethane for the first Viking Raid playset. They are very nice. I snuck away from the family festivities for a while today to get a few shots of them taken. I set them up with the Village buildings and with a smattering of our existing Saxons and Vikings. And when I finish this set of photos, I get to set up the samples of the next wave of SOS into some battle scenes. Things here are going to be quite hectic for a while, so I don't know when I'll get those shots taken...but keep checking. They are coming soon.

3/30/07
Today I should be posting quite a few photos. I want to play with the SOS guys more and I also want to do some more with the BOSS guys...and I got some of the polyurethane figures from the Viking Raid set I really want to get to. I am also going to work on moving many of the photos that have been on this page to new pages. Scroll down and follow the links.
3/23/07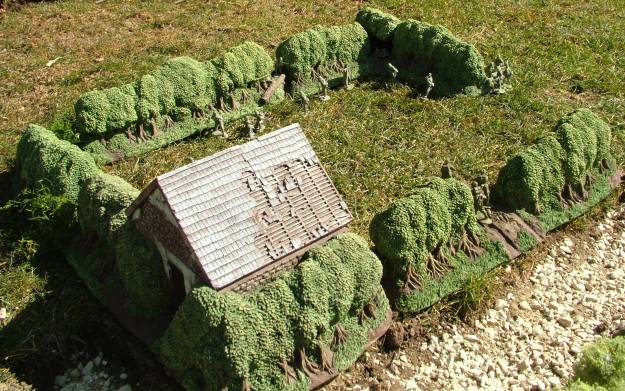 People have been asking to see pictures of D-Day set 4, "Busting the Bocage". The office sent me the super-cool hedgerow pieces. I tried to pull out the right figures to fill out the set for these pictures, but couldn't find all of them. (My basement is a mess!) Click on the picture below to go to the D-Day Playset 4 Page
10/28/26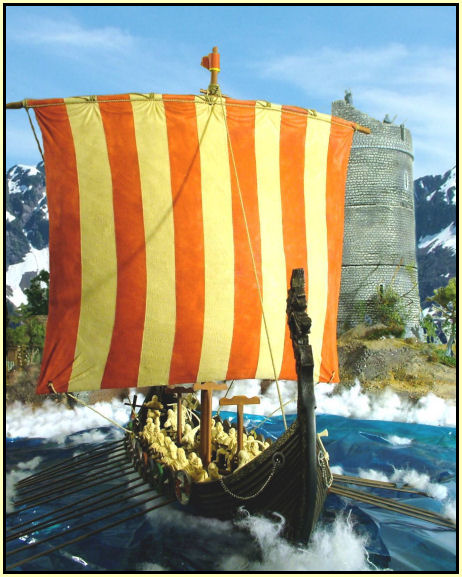 Here's the Viking Ship with the tan crew making their escape after a successful "Shopping Trip".
Click on the Picture for a Developing Preview of the Viking Raid sets. It's lyrical...in a funky sort of way!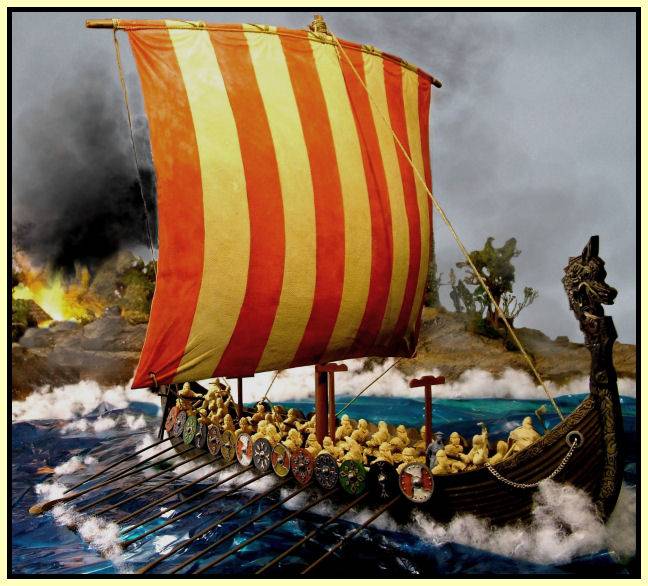 10/04/06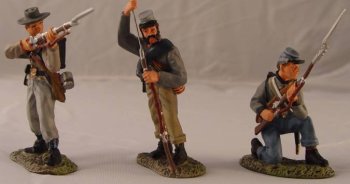 For the first time, Conte Collectibles is going to be retiring some of our Painted Metal sets. The first sets to be retired will be 15 Civil War sets. Click Here for the Announcement.
Click Here to go to the Winter 2006 Blog Page
Click Here to go to Fall 06 Blog Page