This is the archive of the Webmaster's Blog from spring and early summer of 2006.
3/0606
I sometimes forget how cool the Zulu figures are, especially when painted up.
4/25/06
Sorry I haven't been posting much lately....It's not because lots isn't happening at Conte! There are new preview pictures posted on the Preview Page....Check them out!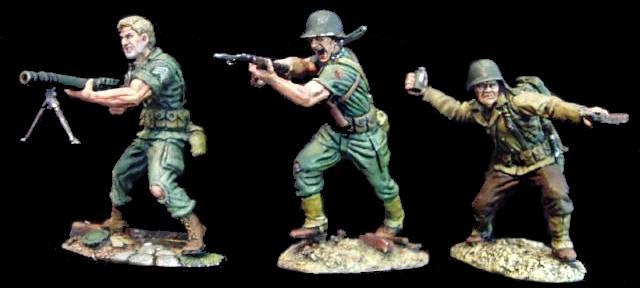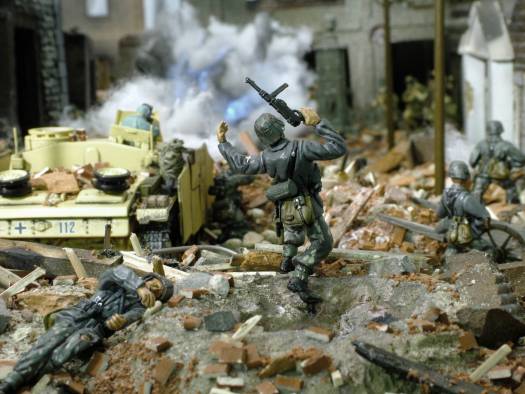 5/5/06
Painted Plastic!!! Can you believe the detail?
I just got my hands on the factory proofs of the painted plastic GIs. Man are they cool! 27 different poses...That's a whole lot of guys!
Tatoo and all!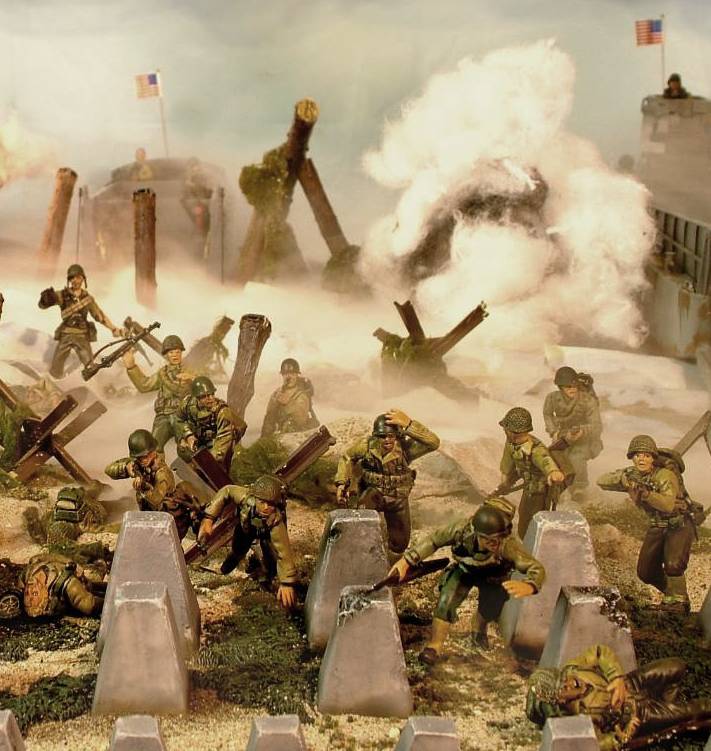 Yes...these are plastic!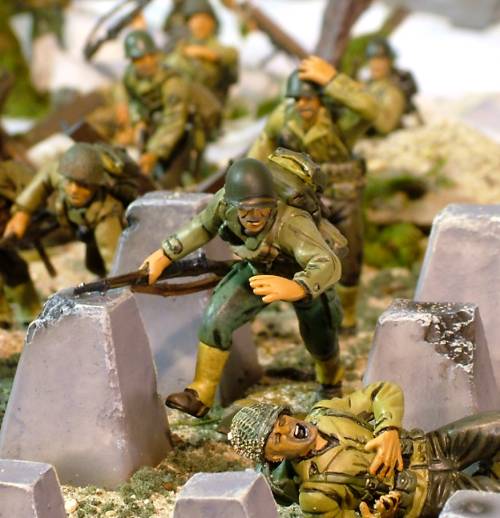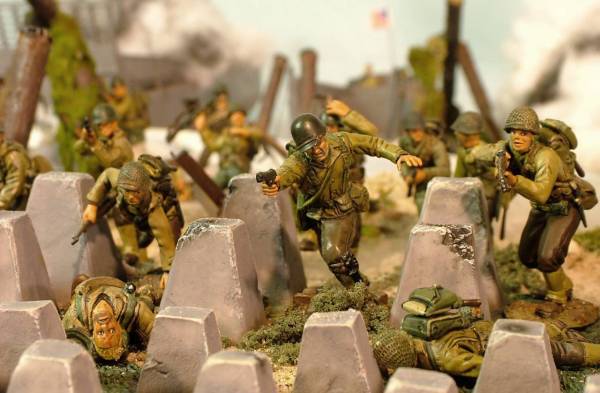 5/15/06
5/17/06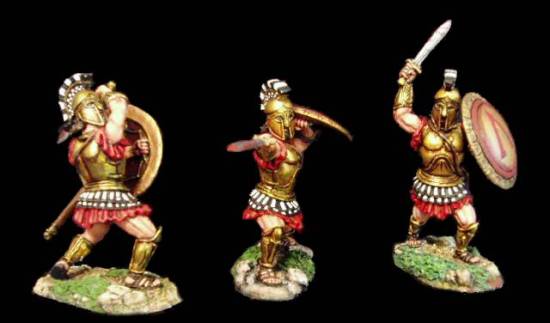 5/26/06
I'm out of town this weekend, but I have a sneak preview for you and some info.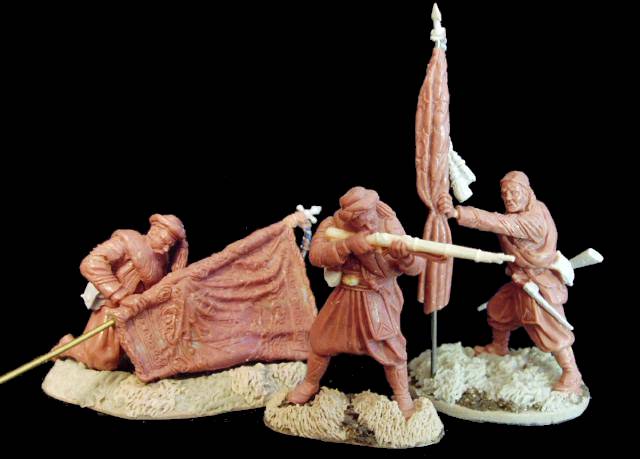 These Zouaves are going to be so cool!!!
5/31/06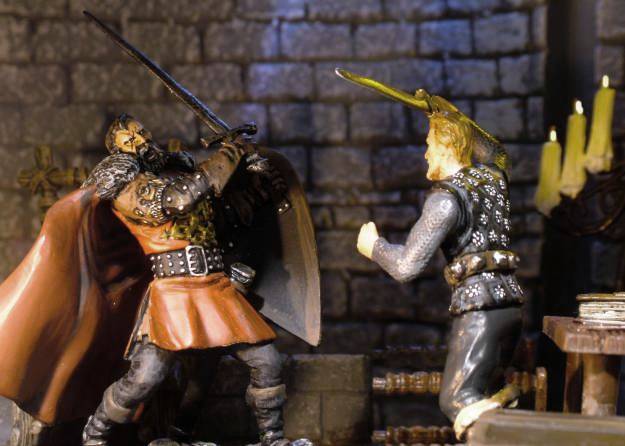 6/4/06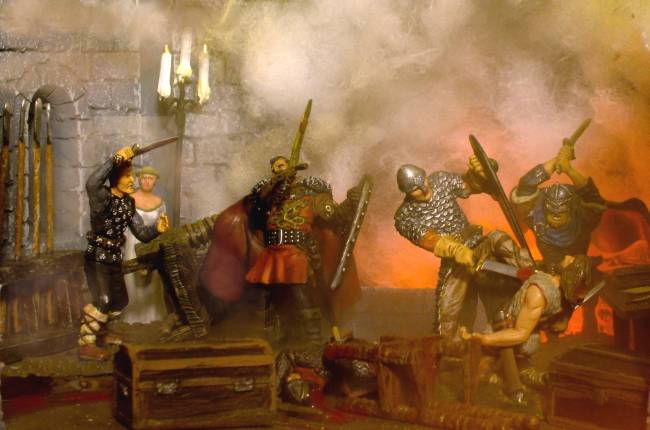 6/0706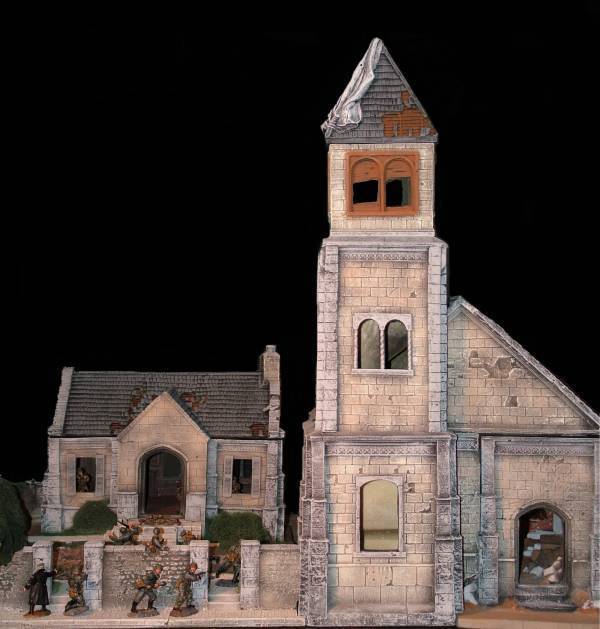 Restocks of D-Day Sets 6 and 7 are coming soon! I just got my hands on the first production samples of the Church and the priory...and I must say that these are the most amazing 1/32nd scale buildings I have ever seen.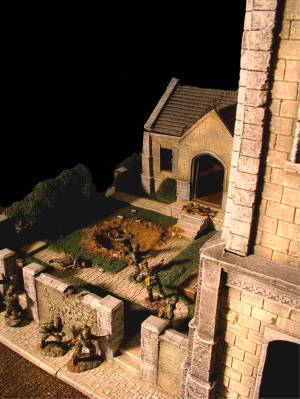 This shot has the 2 story house from one of the earlier D-Day sets behind the two buildings from sets 6 and 7.
6/08/06
here are some great interior settings within the giant church building. There's a staircase that works well with the "House Cleaning" figures.
6/12/06
7/0406
Well...it's been a while! I had the opportunity to go to Alaska for a nice vacation. What a beautiful part of this great country it is.
I've been working on getting the rest of the plastic figure sets photographed. I got interrupted a few months ago when I started the project and it's time to finish it up. I've got the Normans and the Vikings done and am now working on the Saxons. Next will be the WW2 British Airborne sets, the last 24th foot set, the last German set and the two Zulu sets I haven't got to yet. If you haven't checked out the plastic figure sets section, please do so. I have often heard Conte Collectibles criticized for delays in the release of new sets , but it is amazing to me to see how many different plastic figures have been produced over the last six and a half years. From my point of view it is also amazing how many more we can look forward to.
It looks like July will be a busy month for me. You can expect some more pictures of the U.S. Paratroopers in action around the Church and Priory buildings. I should have the first painted Spartans (factory samples) in hand sometime this month and I think I will be allowed to share some surprising previews later in July as well. So stay tuned.
And to all our American Collectors....Happy Independence Day. To our British Collector friends...No hard feelings! Best of the day to all!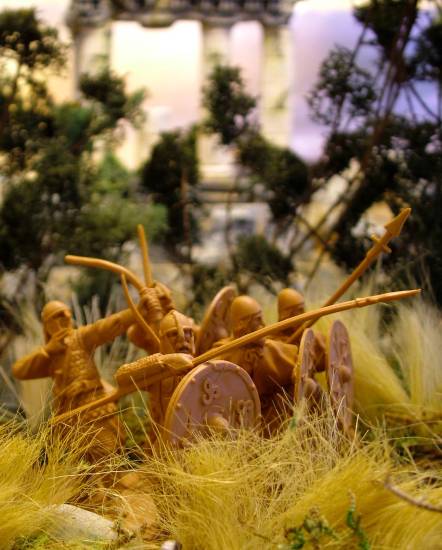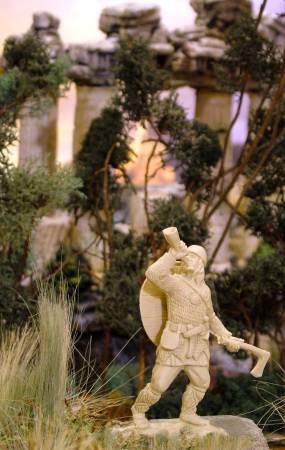 And while I had the ancient "stage" in place...I had to get the Roman shot I've been wanting for several years.
7/06/06
I'm still working on the plastic figure sets.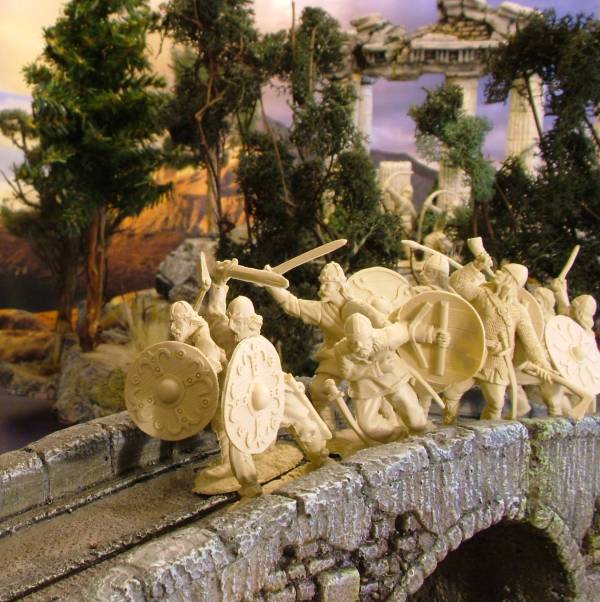 These are plastic guys I had painted up.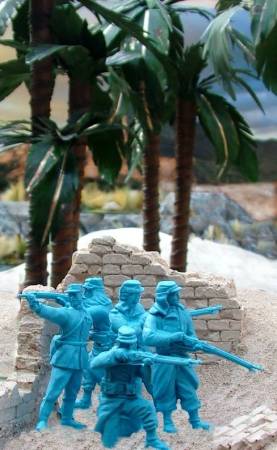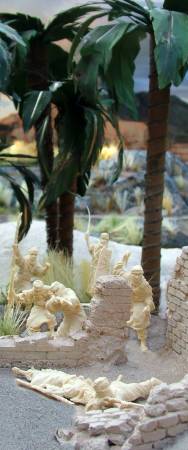 7/07/06
I'm almost done with the plastic figures pages. Check out the Zulu figures page...what awesome figures!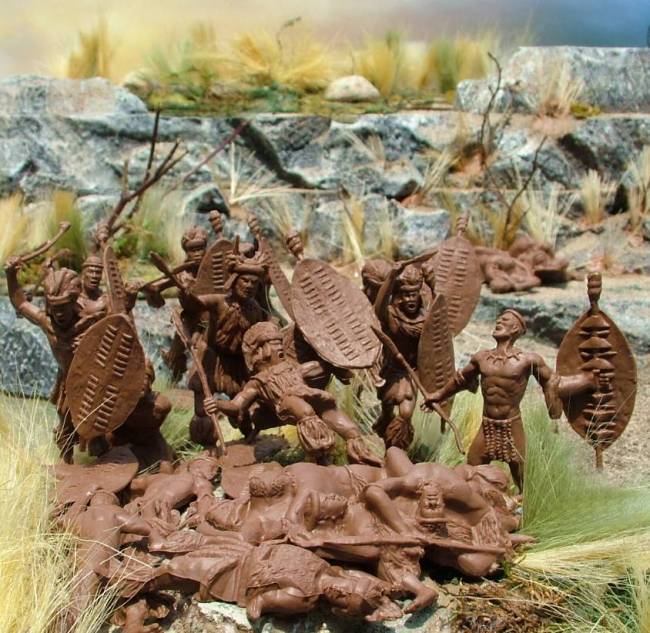 Go to the Winter0506 page to see more Blog photos. Also, checkout the Action Photo Section.