Valhalla Awaits Action Pictures
Click Here to go purchase these figures
9/10/09
I finally got my hobby space back and I've been going a little crazy making set-ups using my Diorama Drape as a base, adding accessories, and then playing with the various themes of figures Conte has made over the years. Today I got the Valhalla Awaits series out, and then moved on to the Romans. As you scroll down, you'll see that I've had a blast with the Civil War, the Rangers and Indians, the Zulus, and World War 2.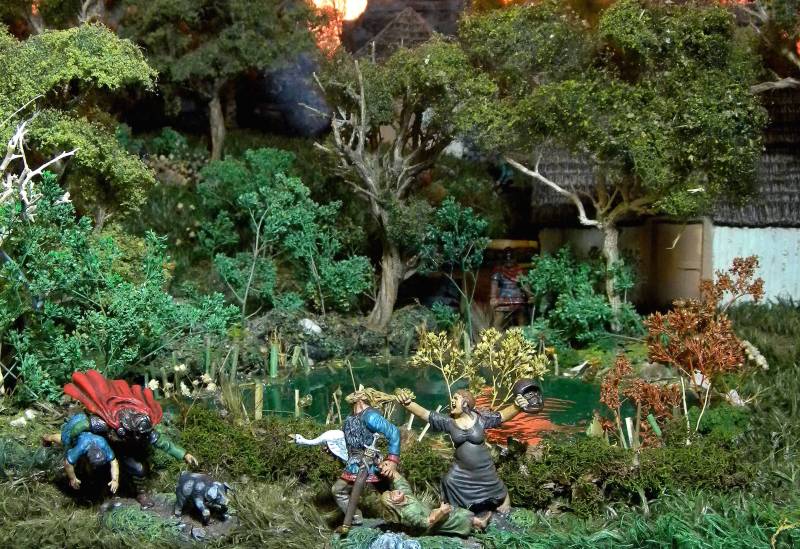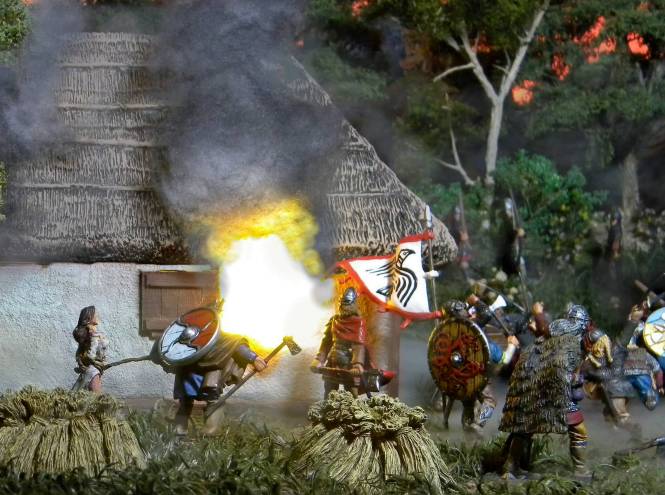 7/16/08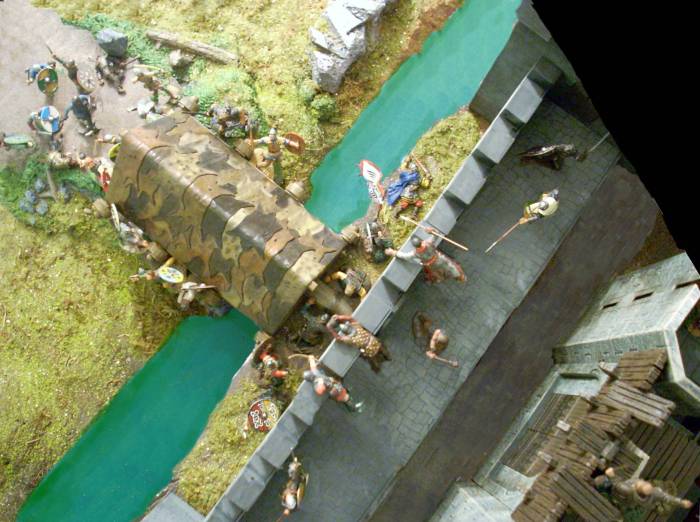 9/18/07
I'm getting ready to pack up for OTSN. But first...a few pictures of the painted Vikings.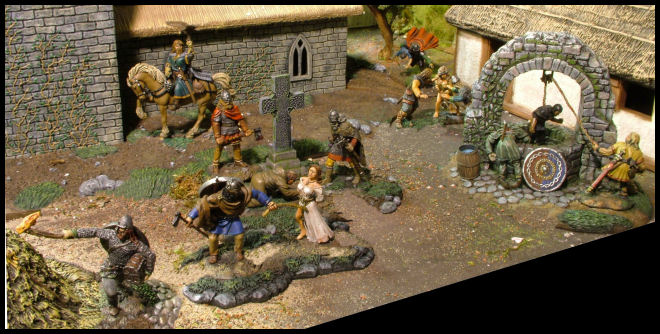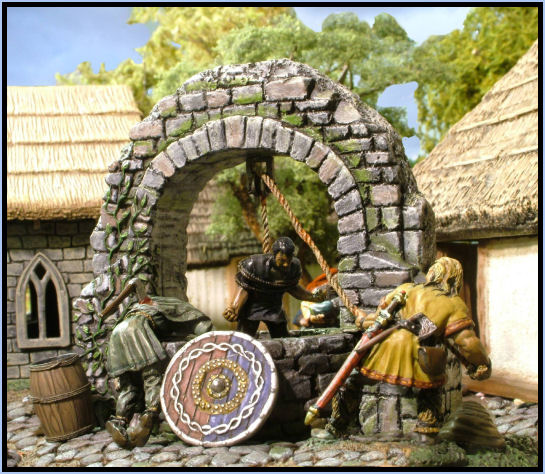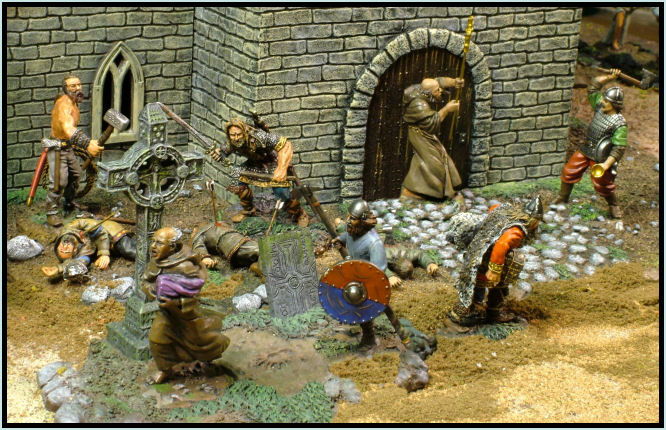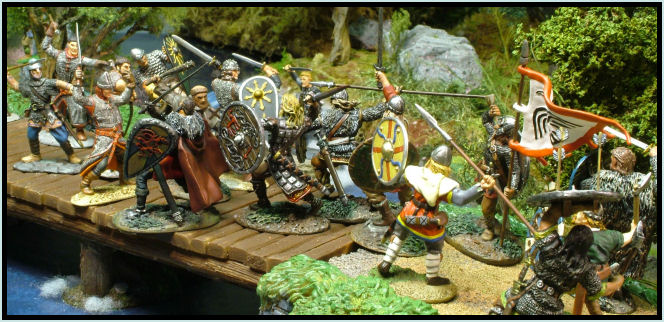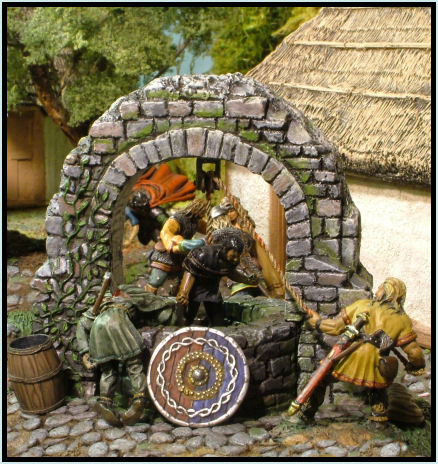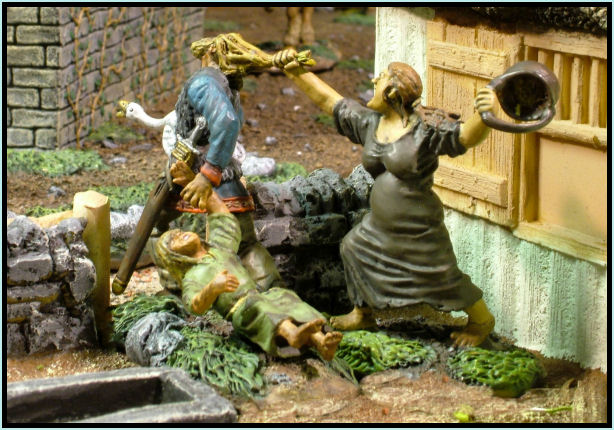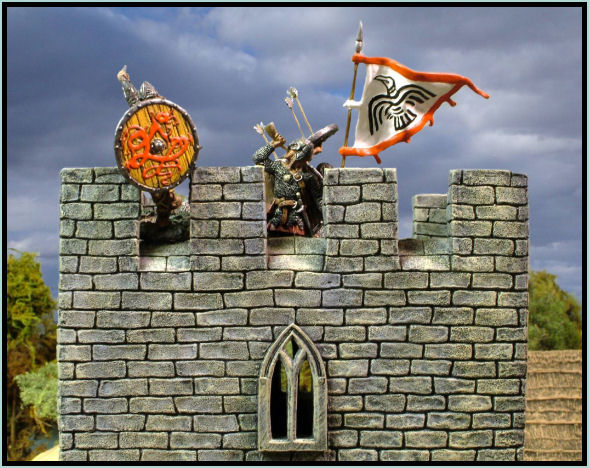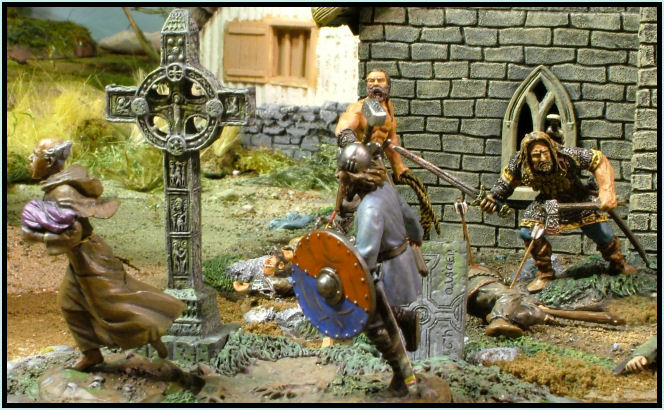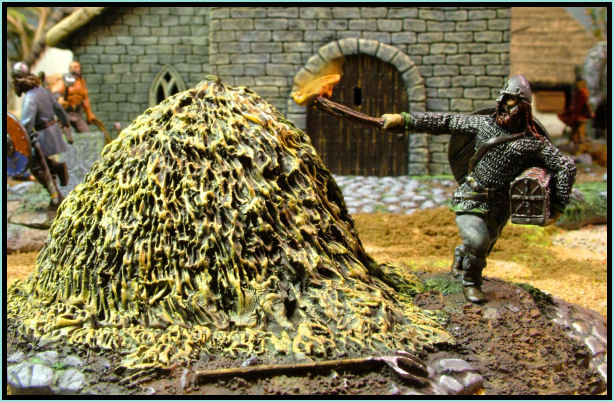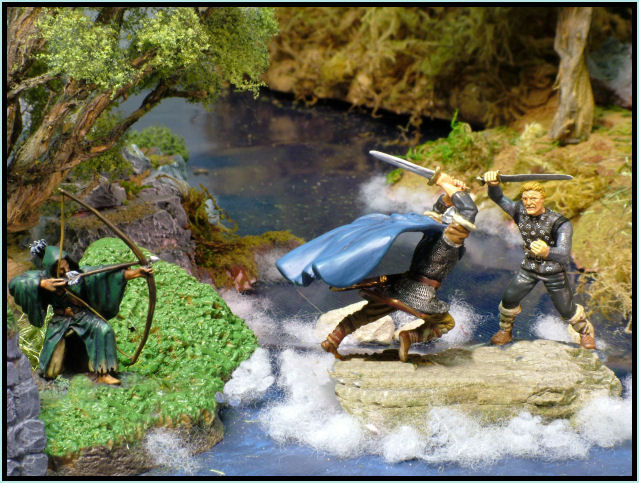 A little side action...
9/15/07
With the Viking Raid Playset Series, RC wanted to create a whole Medieval World. Here you see the Saxon Church which is the centerpiece of Viking Raid Set 2 displayed with the Village buildings and Stamford Bridge. The figures are the figures from Viking Raid Playset 1, which features the Viking Ship with a tan colored resin crew.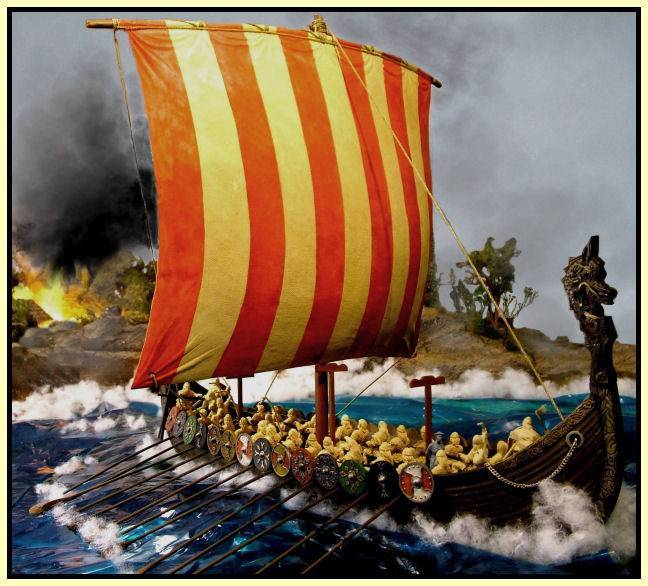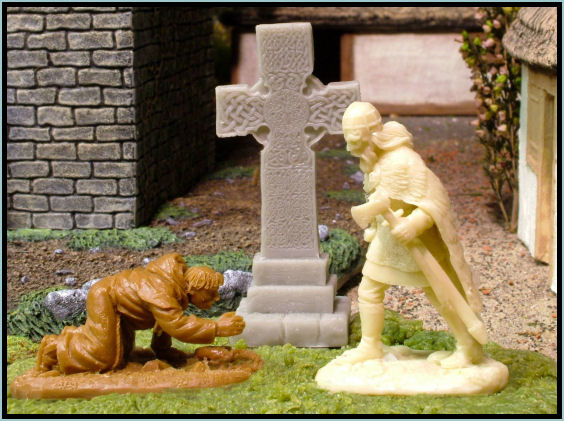 It was a tough economy in those days.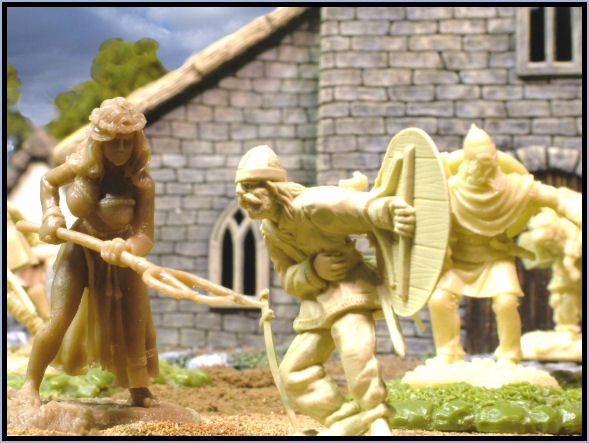 The way to a man's heart is through his stomach.
Look at the detail on the cross and tombstone.
A Warrior Priest leads the local Saxon garrison into battle.
"What else did she say to bring home?"
I wonder if he'll ever catch him?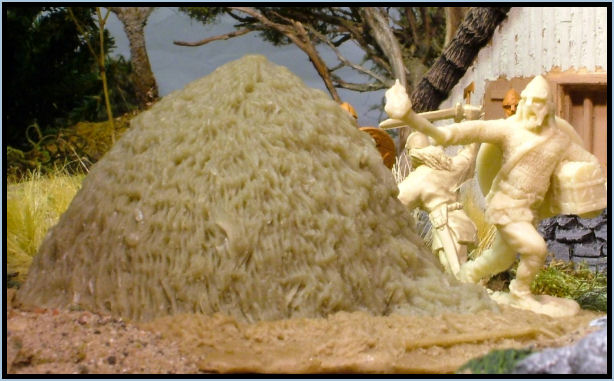 Get the marshmallows.
Isn't that church beautiful? The saxon maid t'ain't bad neither.
9/13/07
Things are shaping up for OTSN. It looks like all our suppliers are coming through.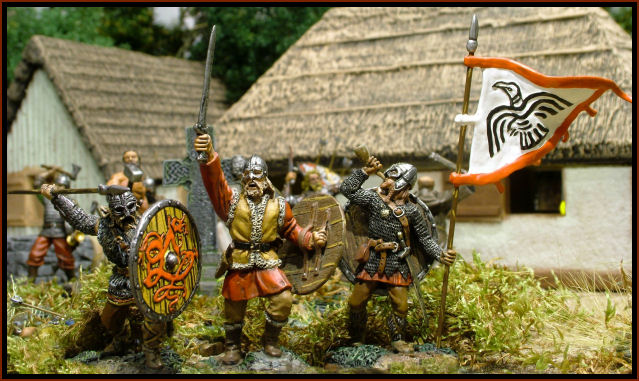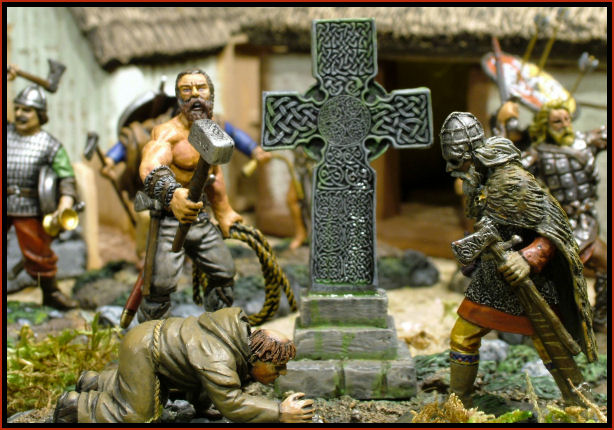 These guys go with the battering ram...but I needed someone to interact with the girl.