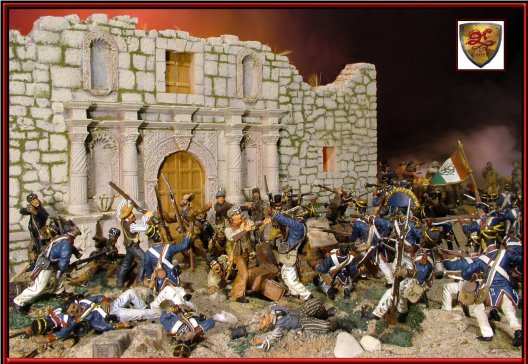 Webmaster's Blog
June-July-August 05 Archive
Click Here to go to Current Blog Page
8/22/05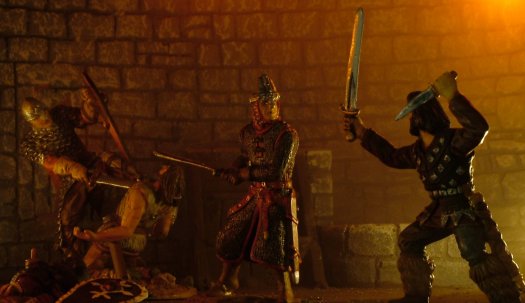 8/21/05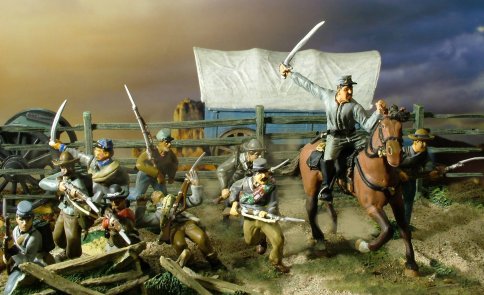 The painted plastic figures hold their own in set ups using a few of the metal guys.
8/20/05
I reworked this picture, adding the flames and smoke. You can scroll down a ways on this page to see how it looked before.
8/14/05
I finished the Civil War Plastic Figures page. I gave up trying to get the colors in the photos to match and be right. Each set is color matched, though you'd never know it from the pictures. The Painted Civil War figures should be next and then all to be done will be to finish up the Normans, Vikings , 24th Foot and Zulus...and hopefully (dare I say it?) the Mexicans.
8/13/05
I got the pictures of the third wave of the Rangers and Indians Range uploaded. I'm still waiting on clarification of the set numbers from R.C. Go to the Rangers and Indians page.
8/08/05
Here are some more of the plastic figure set pics.
8/05/05
I've done some more work with the plastic figure sets.
8/04/05
Today, I've been working on a tool for our dealers. If you click on the pictures below, you will find a large version of this display picture for each set of Plastic Alamo Defenders. If you copy this photo, you can use it on your website to show the poses in each set.
7/28/05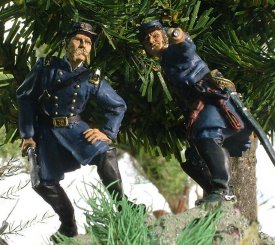 I consider Joshua Chamberlain one of the most interesting characters of American history. How different history would have been if an ordinary thinking soldier had commanded the 20th Maine.
I do love the "Tree Effect".
7/26/05
I received my Rocco sets today. I was blown away by the packaging. I keep thinking of the line from Jurrasic Park..."spared no expense..."
7/25/05
I got maybe a little too creative tonight. Click on the picture to see more.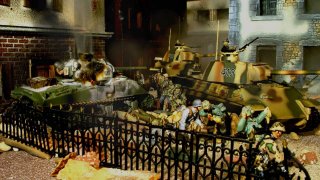 7/24/05
Updated ACWHome page, Rocco Page, and added this picture to the bottom of the WWII page. Can you tell what vehicle this is?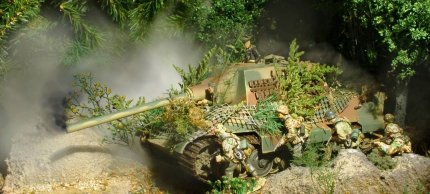 7/23/05
More Rangers Pictures taken. Also played a little with the painted ACW. FFLset3 added to Plastic Figures section.
7/22/05
Lately my time has been spent working on the Plastic Figures Section. It's strange how some people complain about Conte's plastic production. No one has invested more in the plastic side of the hobby than Conte. It's sure a huge job to photograph all the different figures produced over the last six years. Hopefully I'll make some more progress this weekend.
6/01/05
I've been having a good time 'working' with the new Rangers and Indians line. There are so many great hand to hand sets that it's a little hard to get a good shot that both has a clear focal point and that showcases lots of figures, but I'm going to keep trying! It's also nice that the Indians go so well with the Alamo frontiersmen and the Rev War militia figures. I pulled out a burned out cabin made by B and T Products that I had lying around to use as a backdrop for a couple of shots. (I haven't heard anything from that company for quite a while now, but they put out some great buildings four or five years ago.)
I really like the "Terminator" figure. I seem to always put him at the center of the action.