Our Room at OTSN
September 2006
This display was on one of the beds!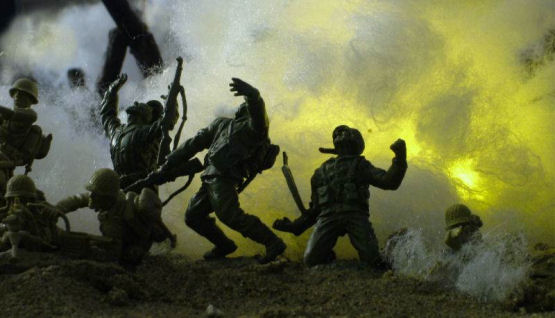 Some single color pewter GIs in poses that will be part of Playset 3 arrived in time to get in on the action in the big display.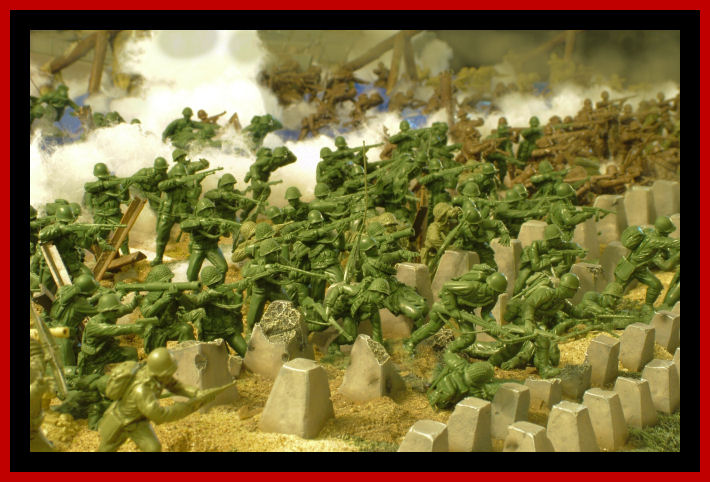 I love having these samples of the Wave 3 poses in single colored pewter to mix in with the guys from sets 1 and 2!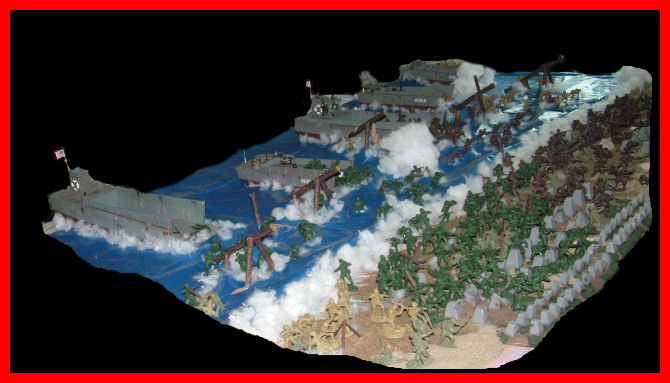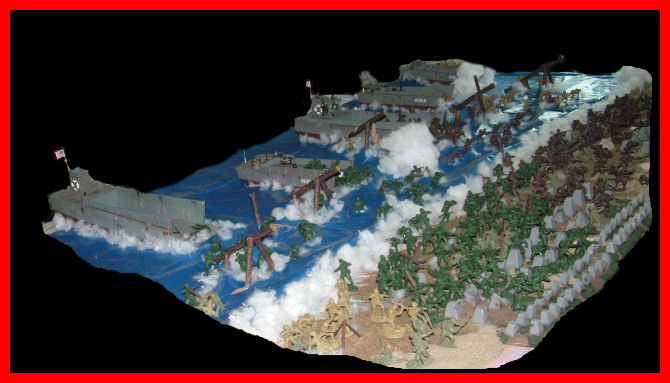 Here's an almost overview...I can't get it all in!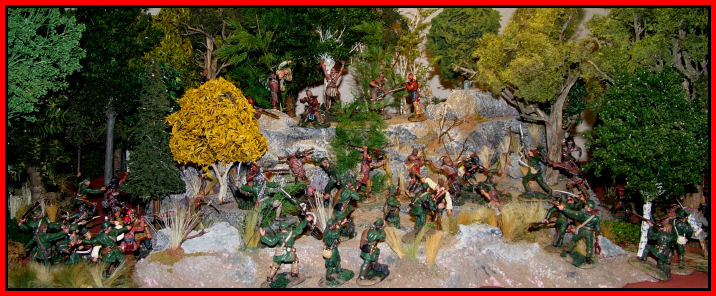 This is the Rogers Rangers Display in the room.
33 new poses of Confederates are coming.
Here are some of the 33 new poses of Robert Ortiz Confederates that are getting rave reviews at OTSN. More pics coming!.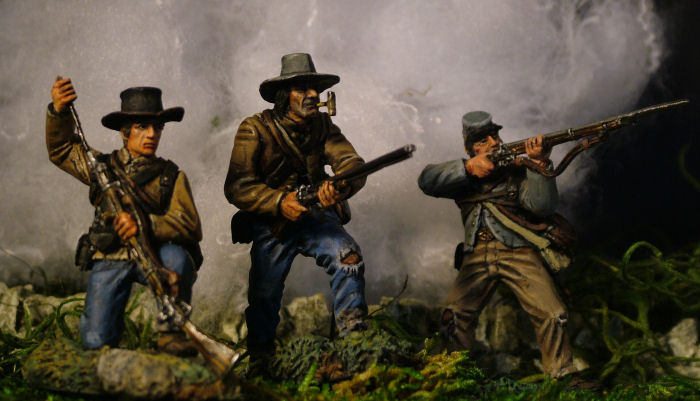 They'll blow you away!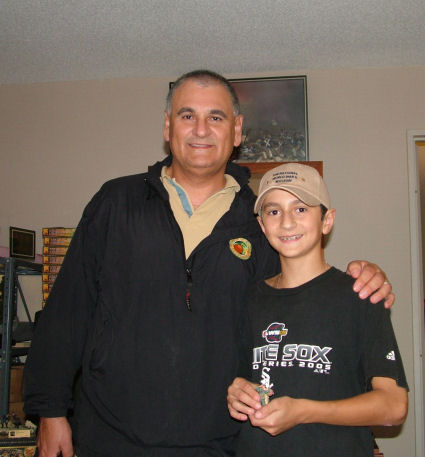 Here are Ian and John Vlahakis from Winnetka, Illinois. Happy Collectors!
Here is a pic of the Paratrooper/SS battle display from the room.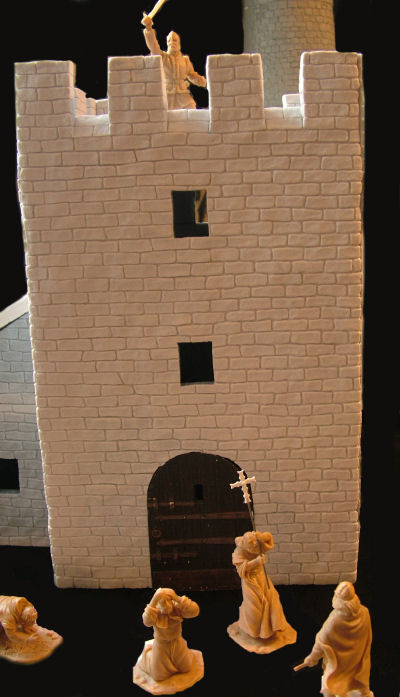 Here are some original, not quite finished sculpts from the upcoming Viking Raid Playset. They will have some Ortiz magic added before they are finished! The Medieval church, also a work in progress, is the work of Brian McRay.
Here are three very hard working folk!
That's Mike, Nate and Tasha!
This is part of the Civil War display in the room.
Click Here to go to Fall 06 Blog Page