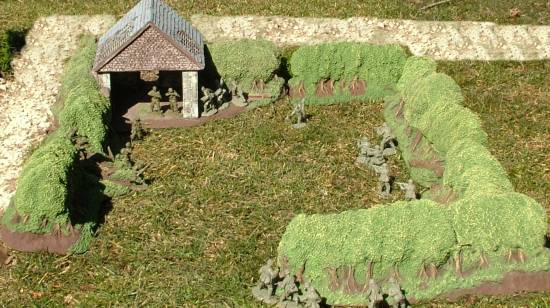 People have been asking to see pictures of D-Day set 4, "Busting the Bocage". The office sent me the super-cool hedgerow pieces. I tried to pull out the right figures to fill out the set for these pictures, but couldn't find all of them. (My basement is a mess!) Here's some pictures I took this afternoon.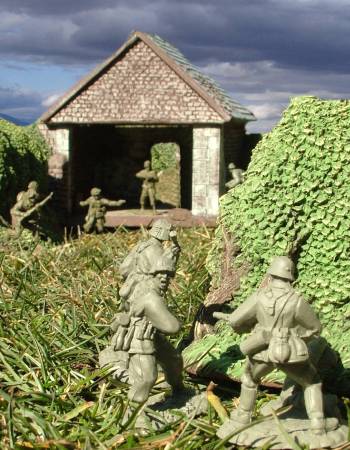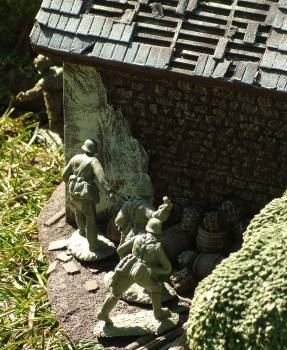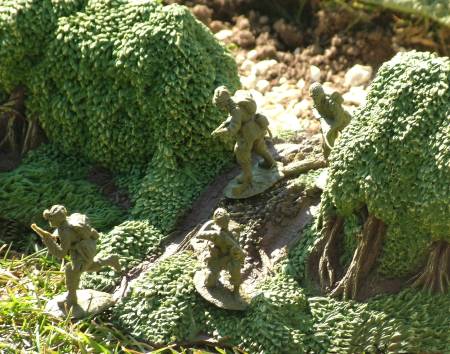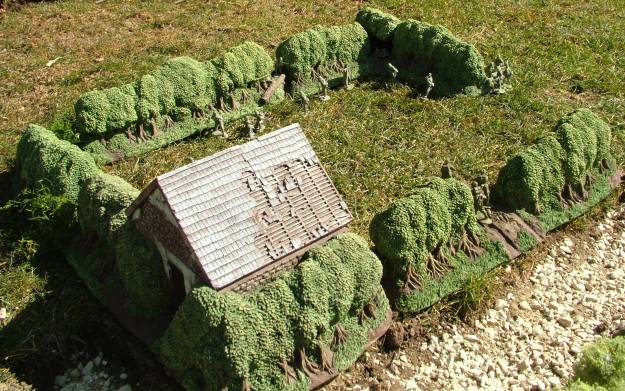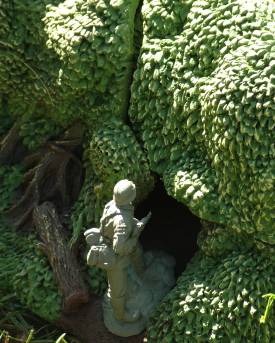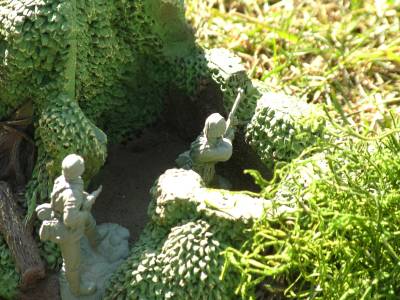 Several of the Hedgerow pieces have cool little nests with removable tops!
Here's what you get!
5 different foam terrain pieces:
Garage corner piece with removable roof.
Corner section with machine gun nest.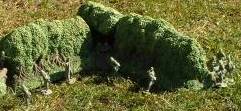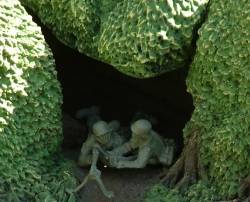 Straight Section with center mowed down by tank.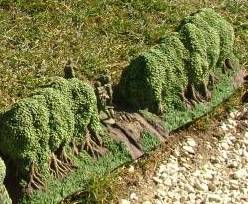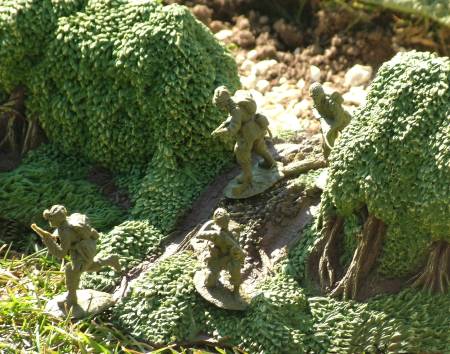 Straight section with two machine gun nests with removable tops.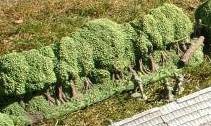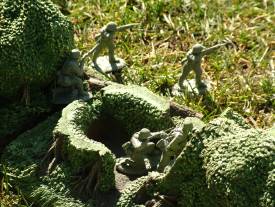 Small straight hedgerow section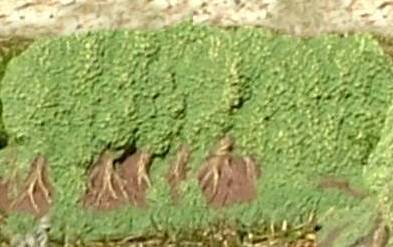 24 German SS figures from German Plastic Figure Set 3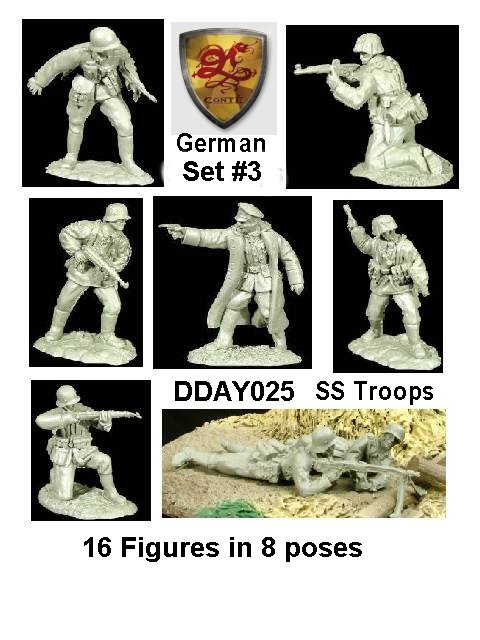 32 American Airborne figures from U.S. Airborne set #1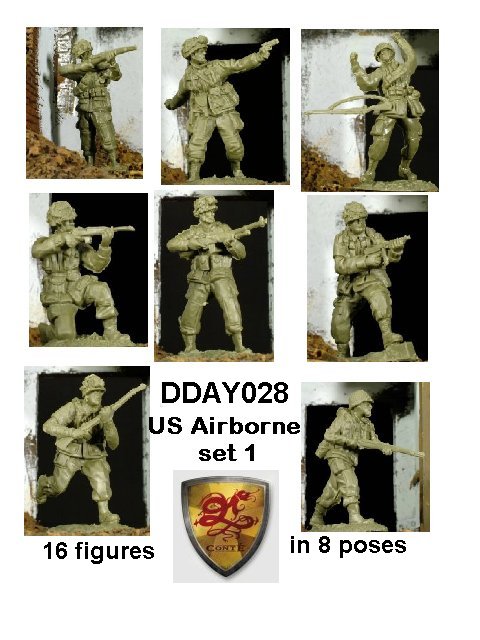 16 plastic German figures from German set 2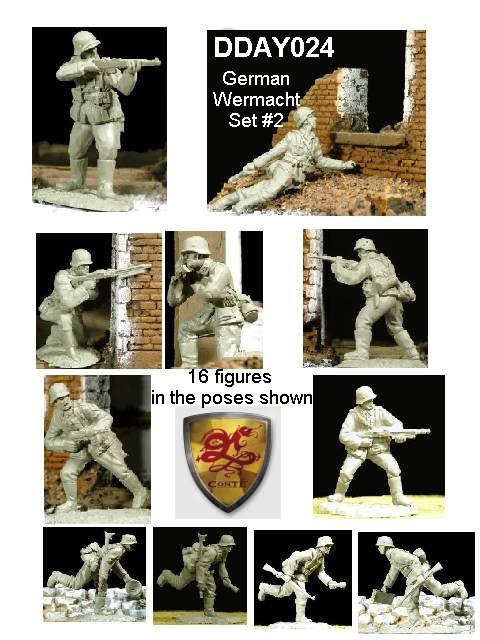 You also get one of our WW2 Accessory sprues.
As with all our playsets, Conte Collectibles reserves the right to alter/modify playset contents as our inventory requires without notice. Please contact us at (702) 233-8201 with any questions or to place your order! This playset is currently priced at $299.00 plus shipping and handling. Our supplies are very limited so act quickly to get yours before this set is history.