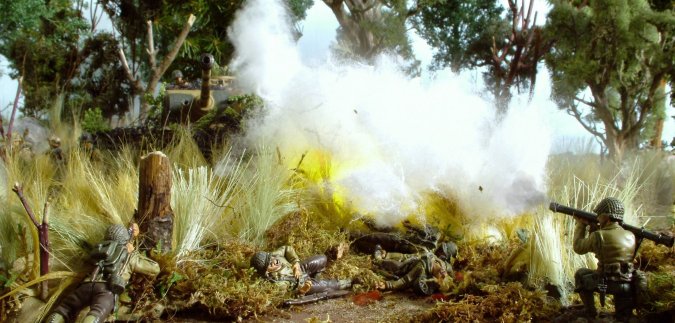 In February of 06 I went a little crazy making terrain pieces. These pictures were taken as a result. They feature the Conte US. Paratroopers and SS figures and vehicles/artillery from Forces of Valor and 21st Century...and my terrain pieces!
Can you see what kind of trouble these guys are in? (If you see something suspicious...click on it.)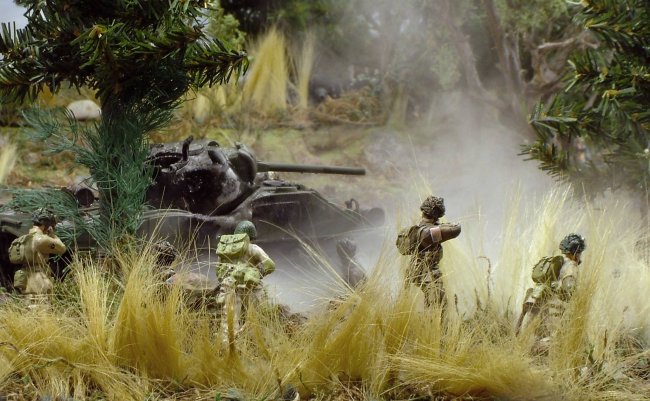 Here's what's giving these guys such a hard time.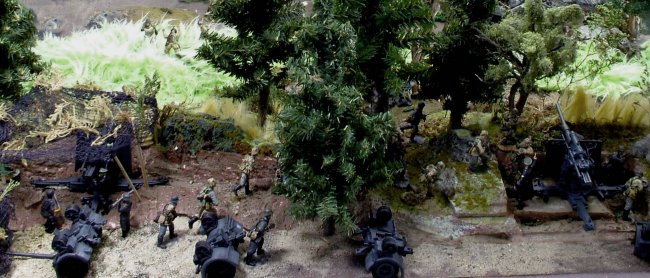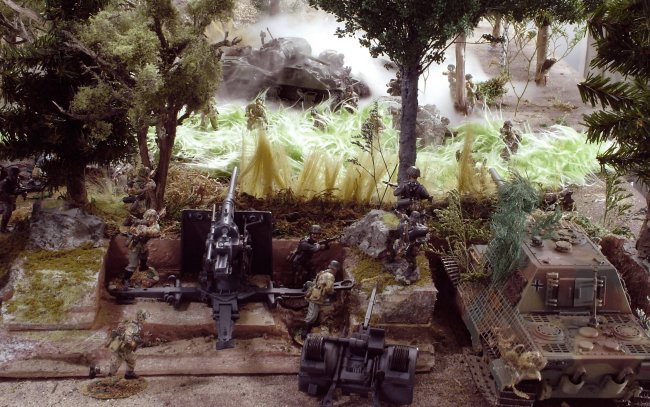 Want to see more WW2 action photos? Click on the pictures below.