Alamo Playset Two brings the battle for the low stockade
wall between the Main Gate and the Chapel building to life. Here's what you get...
The focal point of this set is the two part foam Palisade Wall. This is a beautifully sculpted piece.
(Click on the Picture to see other views)
This set features the first appearance of 8 (or 9) new Conte Alamo Defender Poses,
a total of 32 figures in three colors...gray, brown and tan!
(Click on image to see larger, more detailed pictures)
You also get this Texian cannon crew in resin.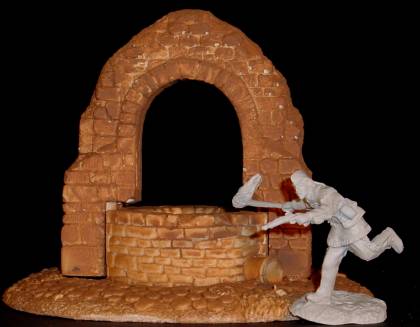 This two piece, foam well is a great piece.
Also included are about 50 Marx Mexican Figures, a set of Marx Civil War Accessories, as well as a sprue of Conte Accessories.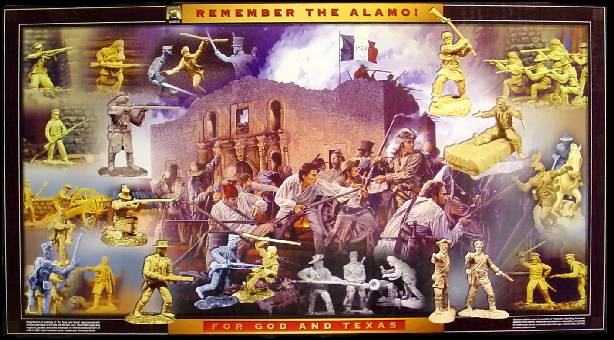 It all comes in a box with this great print on the cover.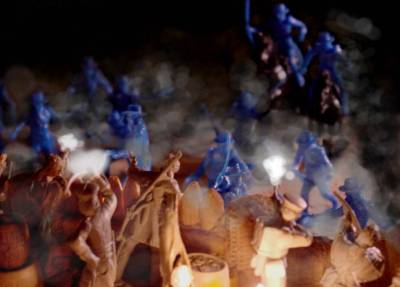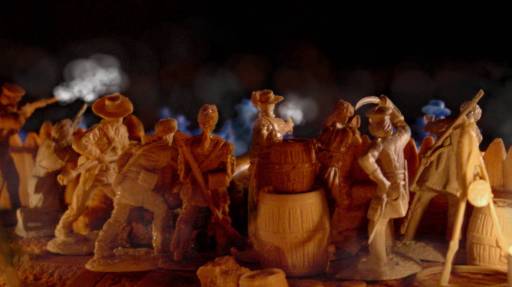 ALA002 $159.00 plus $27.00 Shipping