I finally found enough time to "play" with the Civil War line of figures. I've been dreaming of setting up this battle since I took over the website last September. With the multitude of metal poses Conte has produced and the sheer quantity of troops that it is possible to muster now that the painted plastic figures are available...the Civil War can really come to life.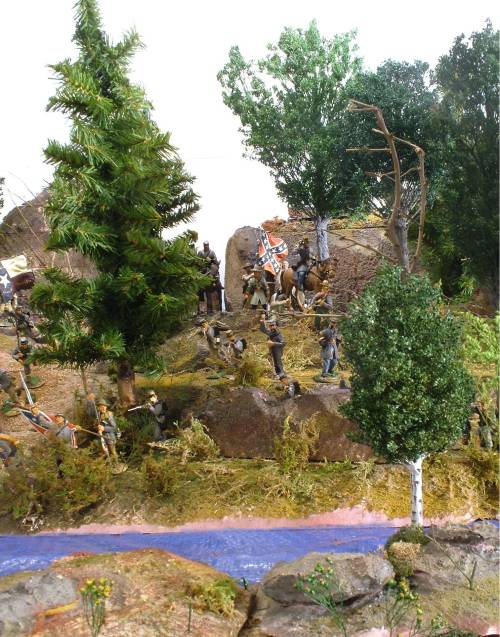 Click for close ups.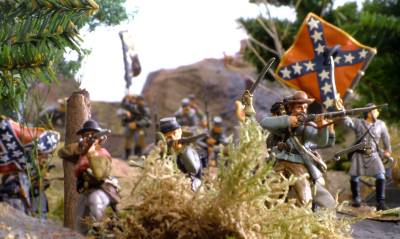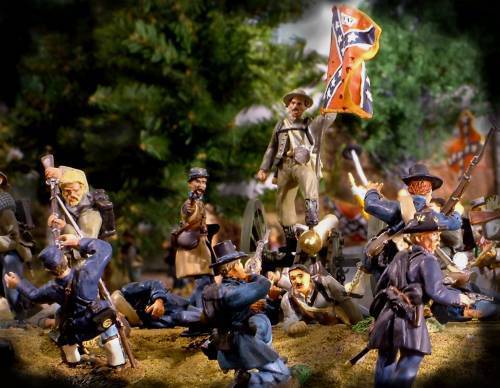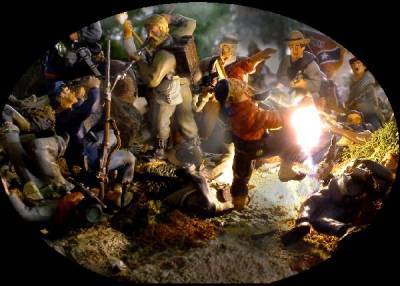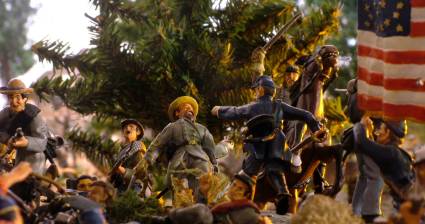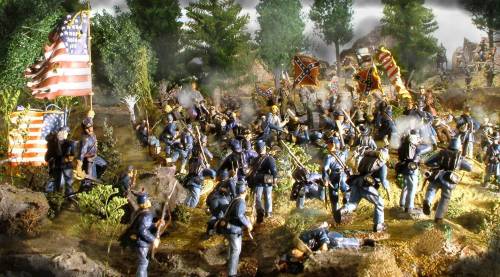 Those of you with high resolution monitors might want to click on the above picture.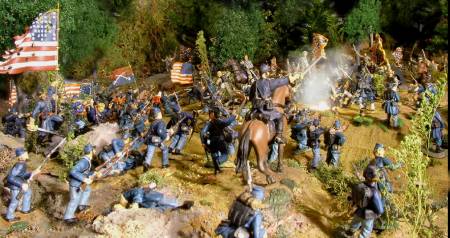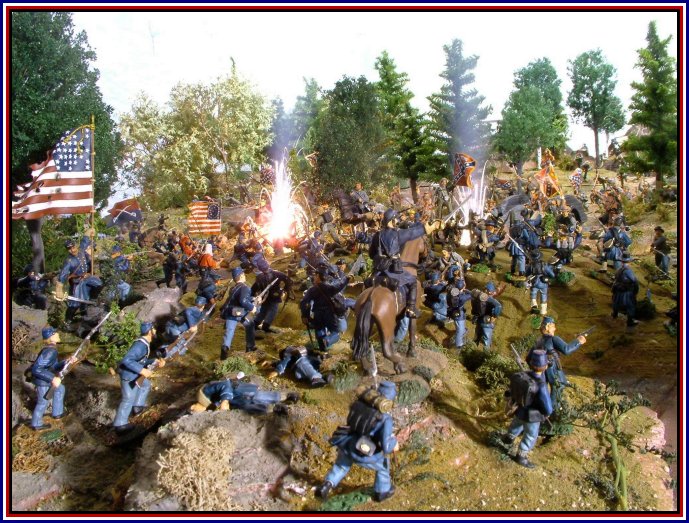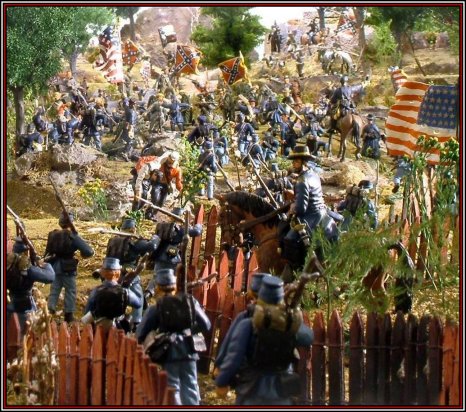 I think this is the last shot I'll post of this set up. In a few weeks when the new hand to hand vignettes come out, the blue and the gray will meet again. I've said it before...and I'll say it again...no one does the Civil War like Conte!
Do you have a comment for the Webmaster? I'd love to hear from you. E-mail me at playsetaddict@charter.net. Put "Conte" or "Toy Soldiers" in the subject line so my spam blocker will let your message through. Or else check my new "Webmaster's page".
Joe Baker