Just Released!
Scotland the Brave
Two new playsets have been released featuring the conflict between the British and the tribesmen of Afghanistan. This is Conte's first offering of resin figures. He does not anticipate demand for the Highlanders and the Afghans to be high enough to warrant the huge expense of making molds for injected plastic, yet he wanted to bring this part of history to life in a playset. The sets also come with lots of tan colored versions of the British figures from the Zulu sets.There were actually so many of these figures that I left many of the duplicate poses out of the set-up pictured above. Two foam buildings come with each set for a total of four different buildings. These are great pieces that will be useful in many different settings. Copies of the Marx foreign legion accessories as well as the pieces from Beau Geste are also included.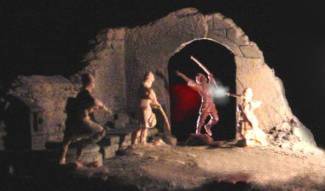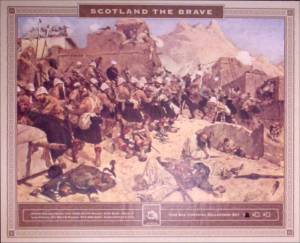 The sets run around $159.00 each. There was a special at OTSN where you got both for $299.00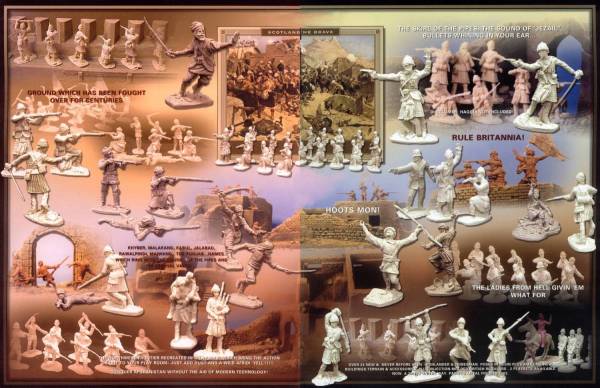 Click on the image to bring up a bigger version of this catalog page. If you are using Internet explorer and it is automatically resizing the image to fit your screen, click here for instructions on how to switch off the image resize feature.