I've been a little too prolific with the pictures this month so I'm condensing some of the series I took.
This page has the Civil War Shots from the last part of February 06.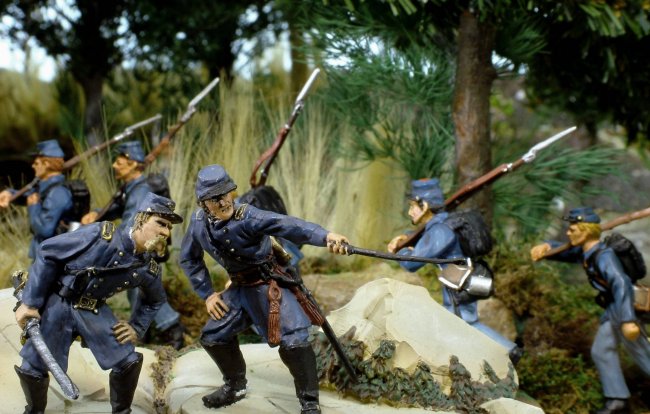 2/24/06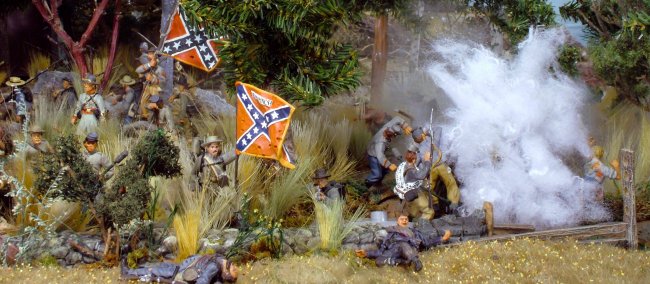 I spent today working on small terrain pieces. I've always wanted to be able to have the sense of tall grass. The first scenario I wanted to try the new pieces out with was the incredible Confederate Artillery Sets.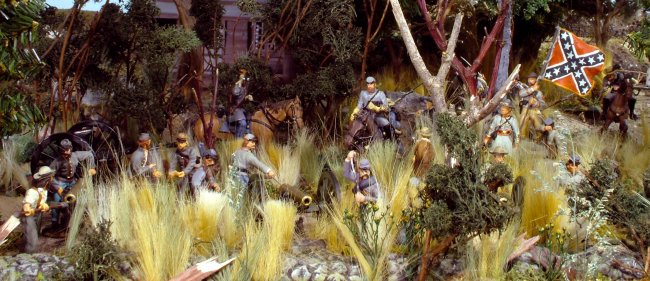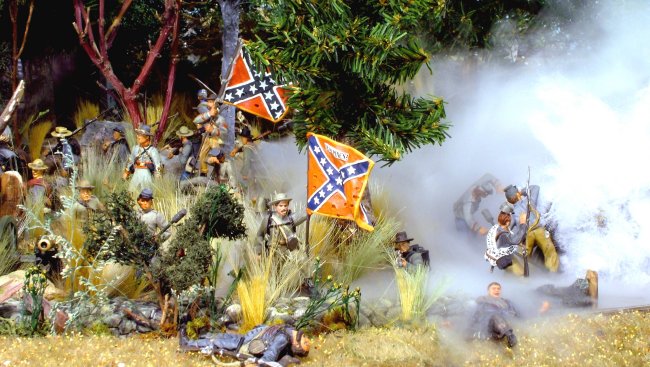 The second scenario I wanted to set up was an Irish Brigade Charge.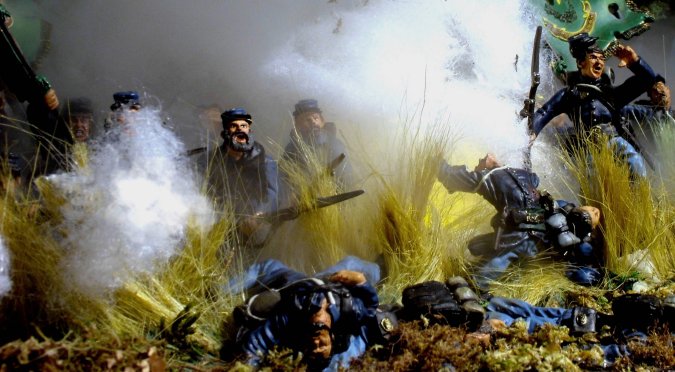 I especially like this shot.
And this one.