CONTE COLLECTIBLES UPDATE
A BRIEF SUMMARY OF WHAT IS ON TAP FOR 2010

NEW PAINTED METAL SETS

WE HAVE SEVERAL COMPLETELY NEW RANGES COMING IN 2010 AS WELL
AS ADDITIONS TO SEVERAL OF OUR OLDER RANGES.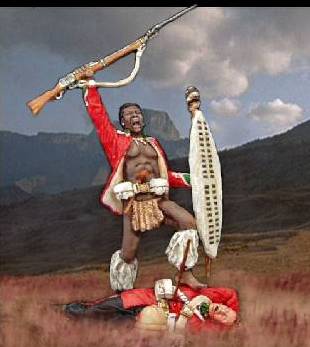 ZULU WAR--- 20, YES TWENTY NEW PAINTED METAL SETS MAKE THEIR APPEARANCE EARLY IN THE NEW YEAR. COLLECTORS HAVE BEGGED US FOR ALMOST A DECADE TO GIVE THIS PERIOD THE CONTE TREATMENT THE FIRST 4 SETS ARE EXPECTED IN JANUARY. A COMPLETE LISTING & PHOTOS OF ALL 20 SETS MAY BE SEEN ON OUR WEBSITE AT WWW.CONTECO.COM
THE RANGE COVERS ACTION AT RORKE'S DRIFT AS WELL AS ISANDHLWANA AND SETS A NEW STANDARD FOR VICTORIAN ERA TOY SOLDIERS. PREORDERS BEING TAKEN NOW!!!!


CIVIL WAR---- 20 NEW SETS ARE ON THE WAY, 10 DEPICTING ZOUAVES & ANOTHER 10 SHOWING INTENSE HAND TO HAND ACTION BETTER THAN ANYTHING WE'VE DONE DEPICTING 'THE LATE UNPLEASANTNESS BETWEEN THE STATES'. THE ZOUAVE SETS MAY BE PREORDERED NOW. PHOTOS ARE UP ON OUR WEB SITE OF 10 OR SO OF THESE SETS. SPRING WILL NEVER BE LOVELIER…..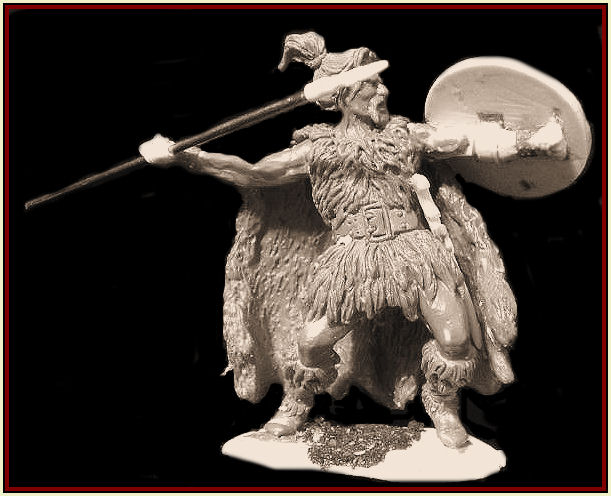 ROMAN EMPIRE---WE HAVE AT LAST RETURNED TO ONE OF OUR FAVORITE PERIODS, THIS TIME PORTRAYING THE LEGIONS BATTLING BARBARIANS IN THE SNOW---MEANING COLD WEATHER COSTUMING AS WELL AS THE GNARLIEST , TOUGHEST BUNCH OF HOMBRES EVER ENCOUNTERED ON THE FAR SIDE OF THE RHINE RIVER. PICTURES OF THE FIRST FEW SETS ARE ON OUR SITE AND WE THINK YOU ARE GONNA LIKE……MID 2010


WESTERN---SPEAKING OF HOMBRES, WE'VE AT LONG LAST DECIDED TO RECREATE 'THE WEST' CONTE STYLE BEGINNING WITH THE EARPS (ORIGINALS PICTURED ABOVE), THE CLANTONS AND SOME OF THE LOVELIEST SOILED DOVES EVER ASSEMBLED. PICTURES OF A PASSEL OF GUNFIGHTERS (INCLUDING ONE AWESOME LADY SLINGER) ON THE SITE…MID 2010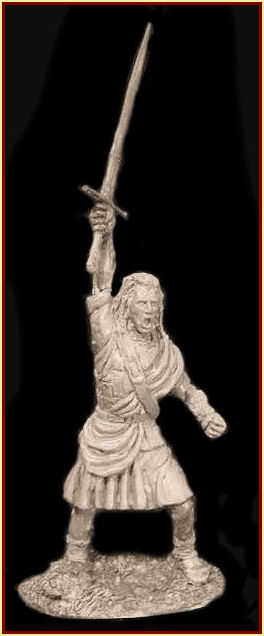 HIGHLANDERS----YES, YOU CAN BET YOUR SWEET HAGGIS ON IT, WILLIAM WALLACE & THE BRUCE SHALL RISE AGAIN-ALBEIT IN 1/32 SCALE--- TO BATTLE FOR SCOTTISH FREEDOM
PICS OF THE FIRST FEW SCULPTS ON THE SITE….WILL GO NICELY WITH OUR NORMANS!!